UnitedHealth Group
is the parent company to UnitedHealthcare. We updated the brand and created a new digital design system.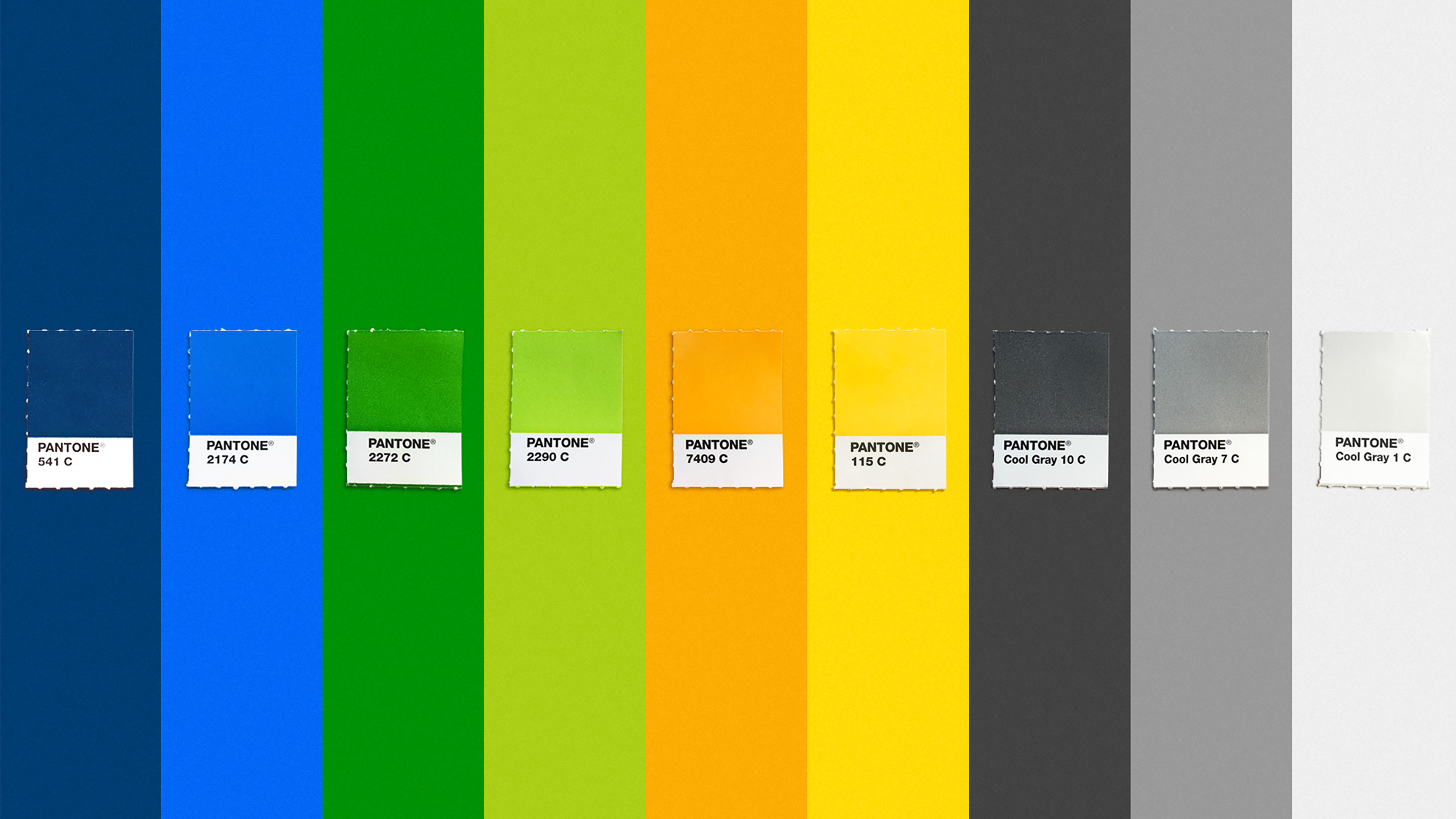 Fig 1.0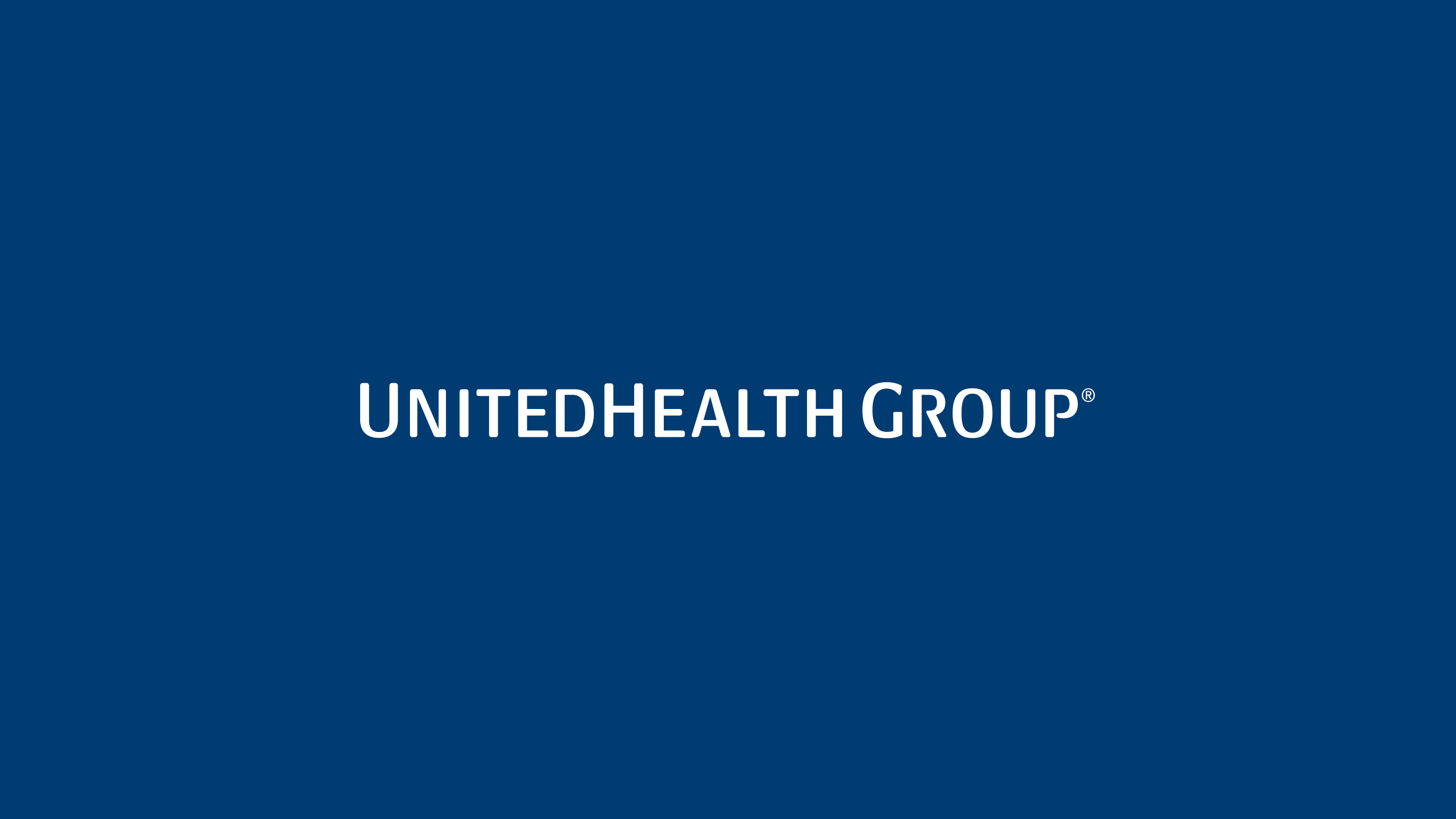 Fig 2.0
BRAND REFRESH
UnitedHealth Group is the parent company of UnitedHealthcare, the nation's largest health insurance provider worth over $200B. The UnitedHealth Group team found it challenging when trying to create branded materials and combining the brand with it's owned properties – UnitedHealthcare and Optum. Our solution was to greater differentiate the parent company (UnitedHealth Group) with UnitedHealthcare & Optum by updating the visual design language.
We created a set of comprehensive brand guidelines to help aid content makers, marketers and vendors working with the UnitedHealth Group brand. While the logo wasn't modified in the brand refresh, we did update typography, color palette, visual design language, iconography and photography.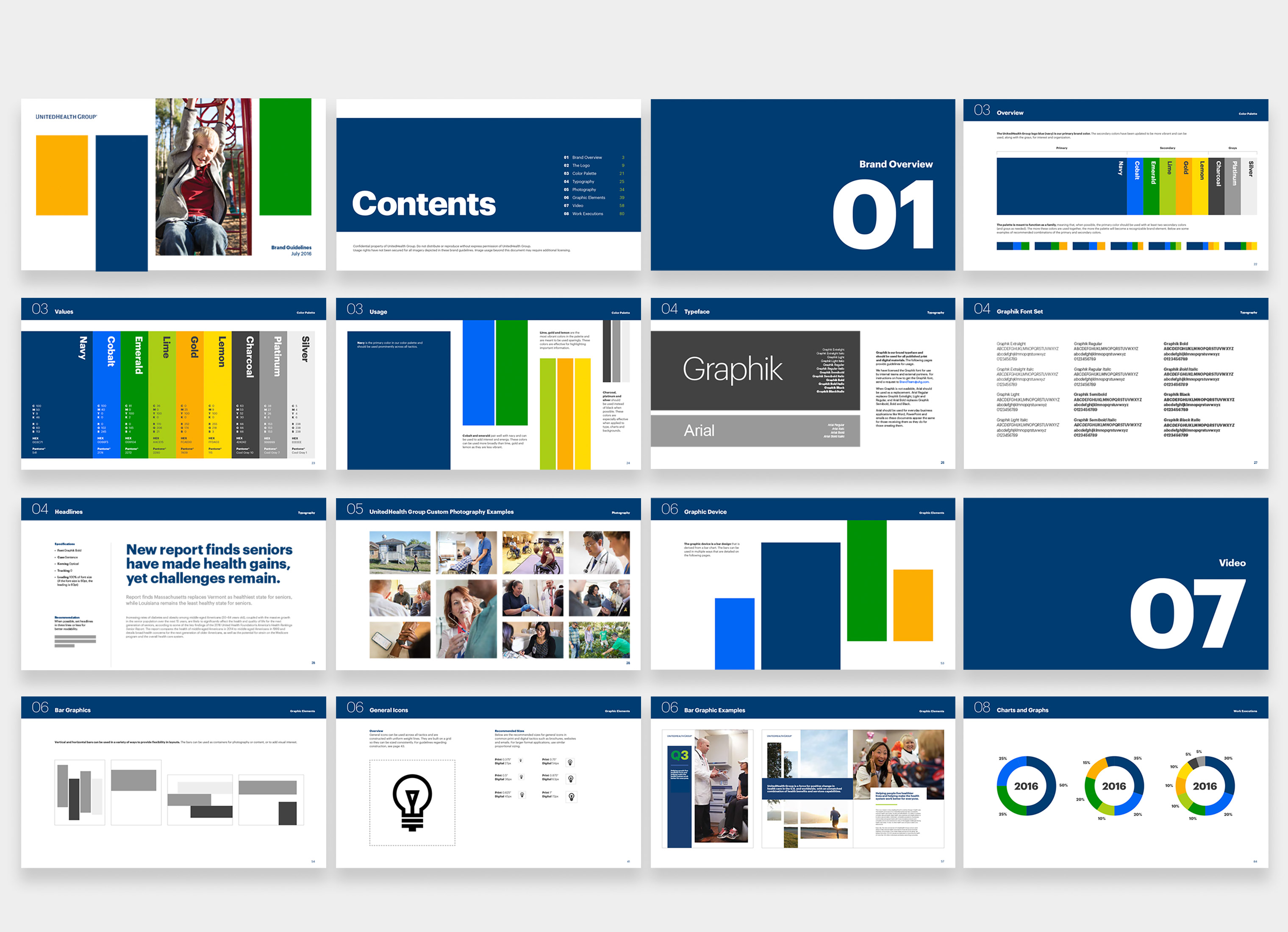 Fig 3.0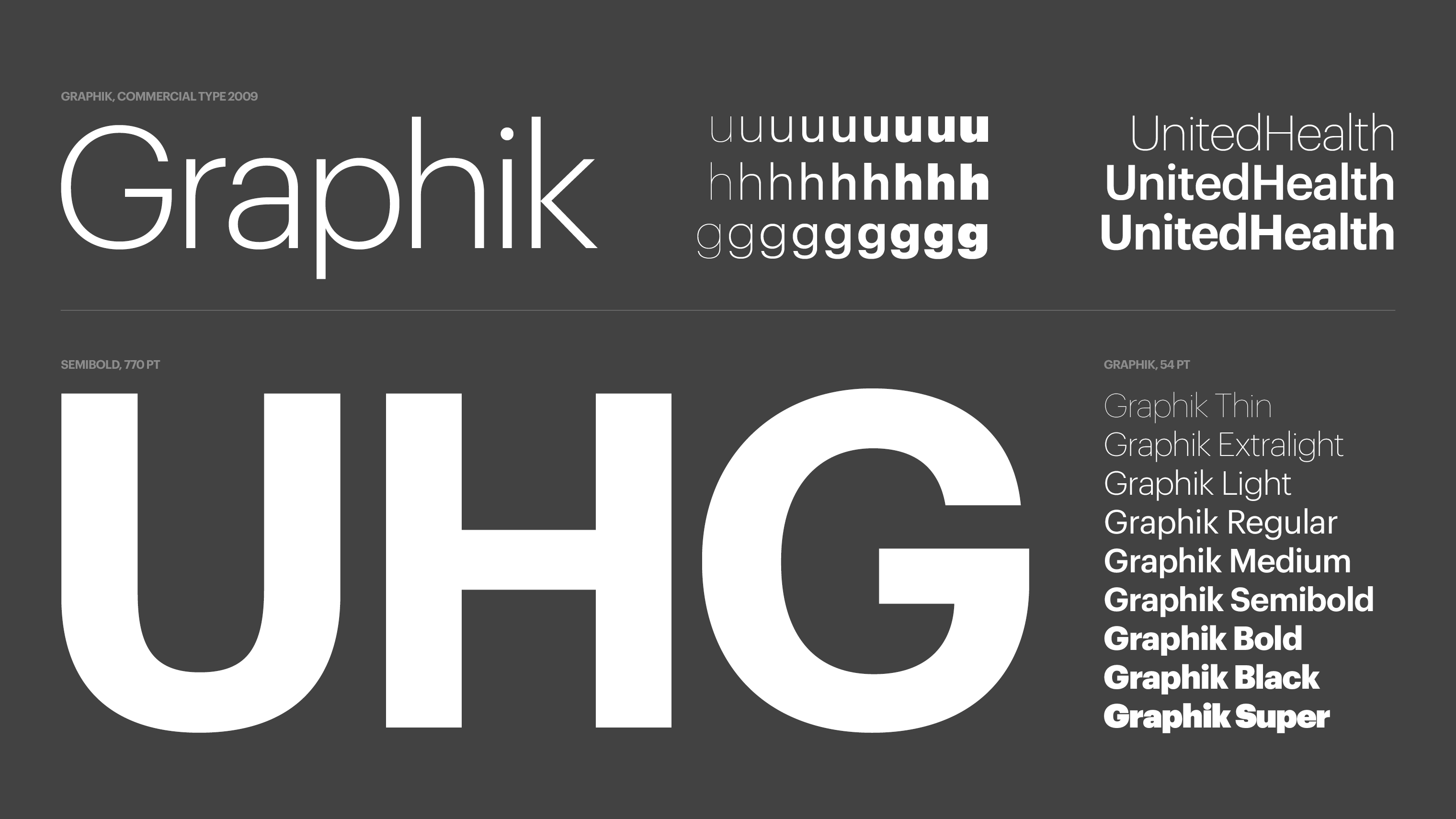 Fig 4.0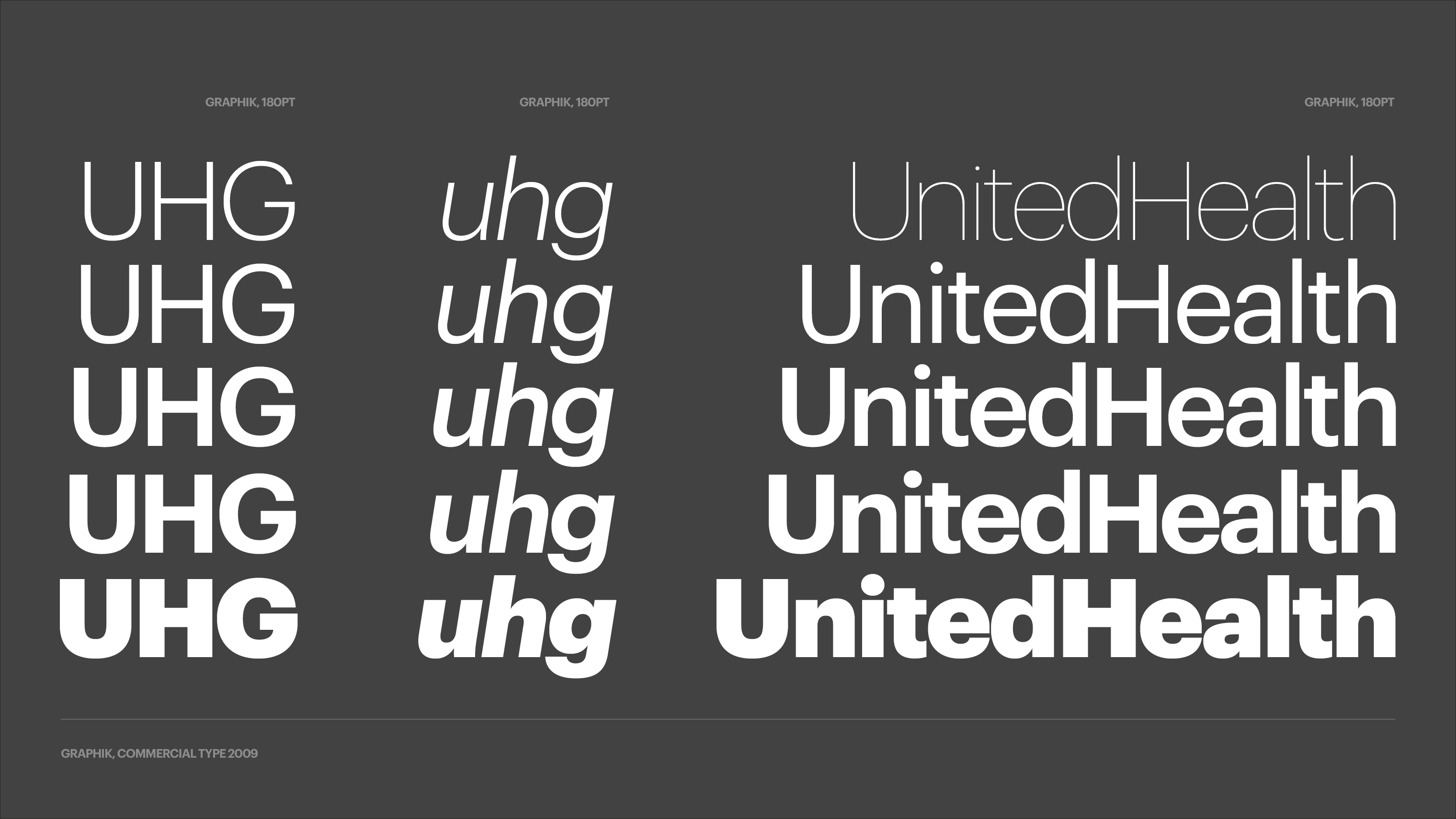 Fig 5.0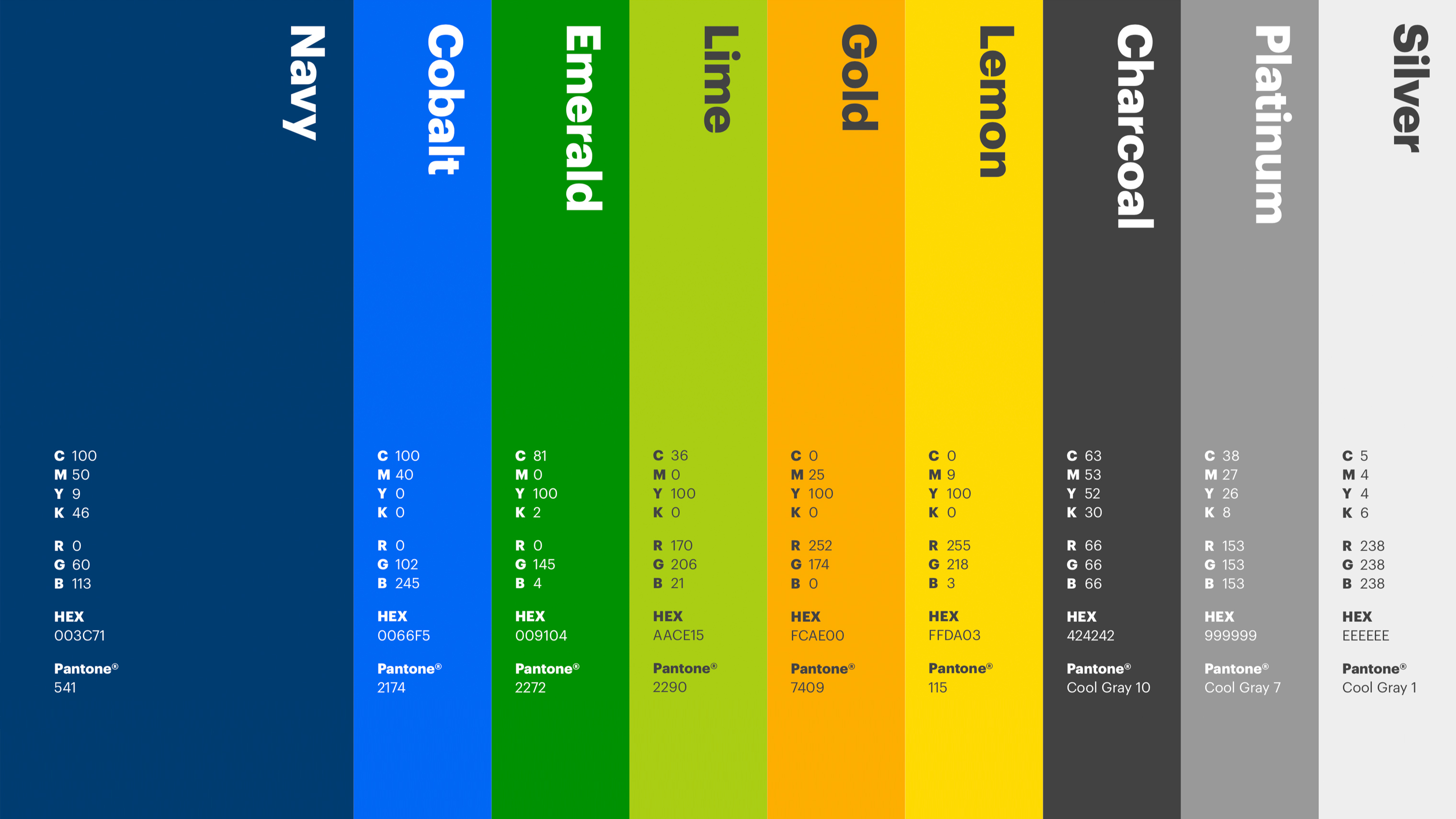 Fig 6.0
COLOR PALETTE
The past UnitedHealth Group brand had a color palette led by a dominant navy and 12 additional colors. This created a rainbow effect whenever secondary colors were used. Also there wasn't a lot of guidance in color usage, so it was used sparingly. This created randomness in color use and made it difficult for vendors and internal teams. Our solution was to reduce the amount of hues and create color pairings to help codify color use. This also aids in creating brand differentiation with UnitedHealthcare, in that the color pairings showing up together becomes more recognizable as a UnitedHealth Group piece.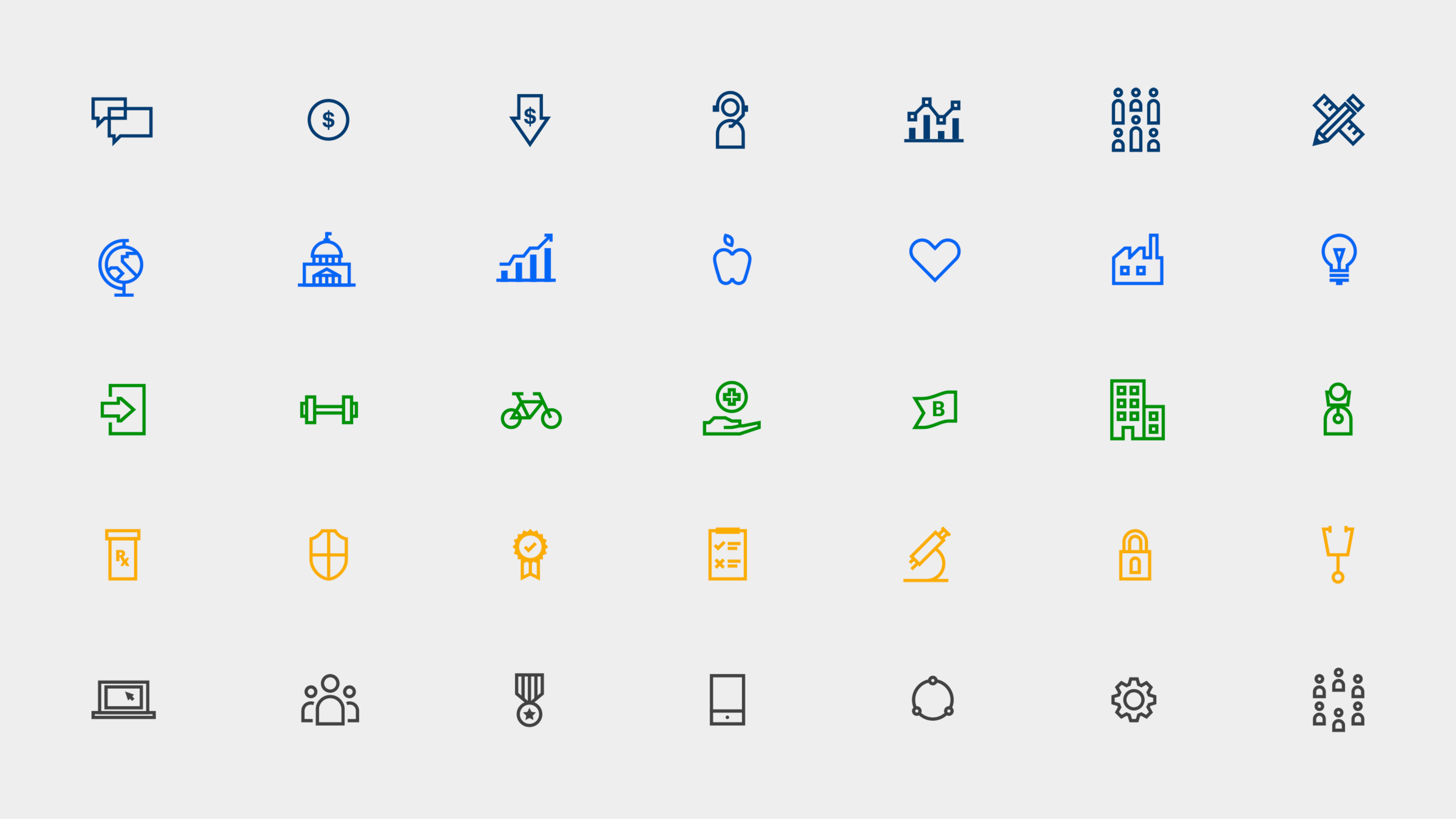 Fig 7.0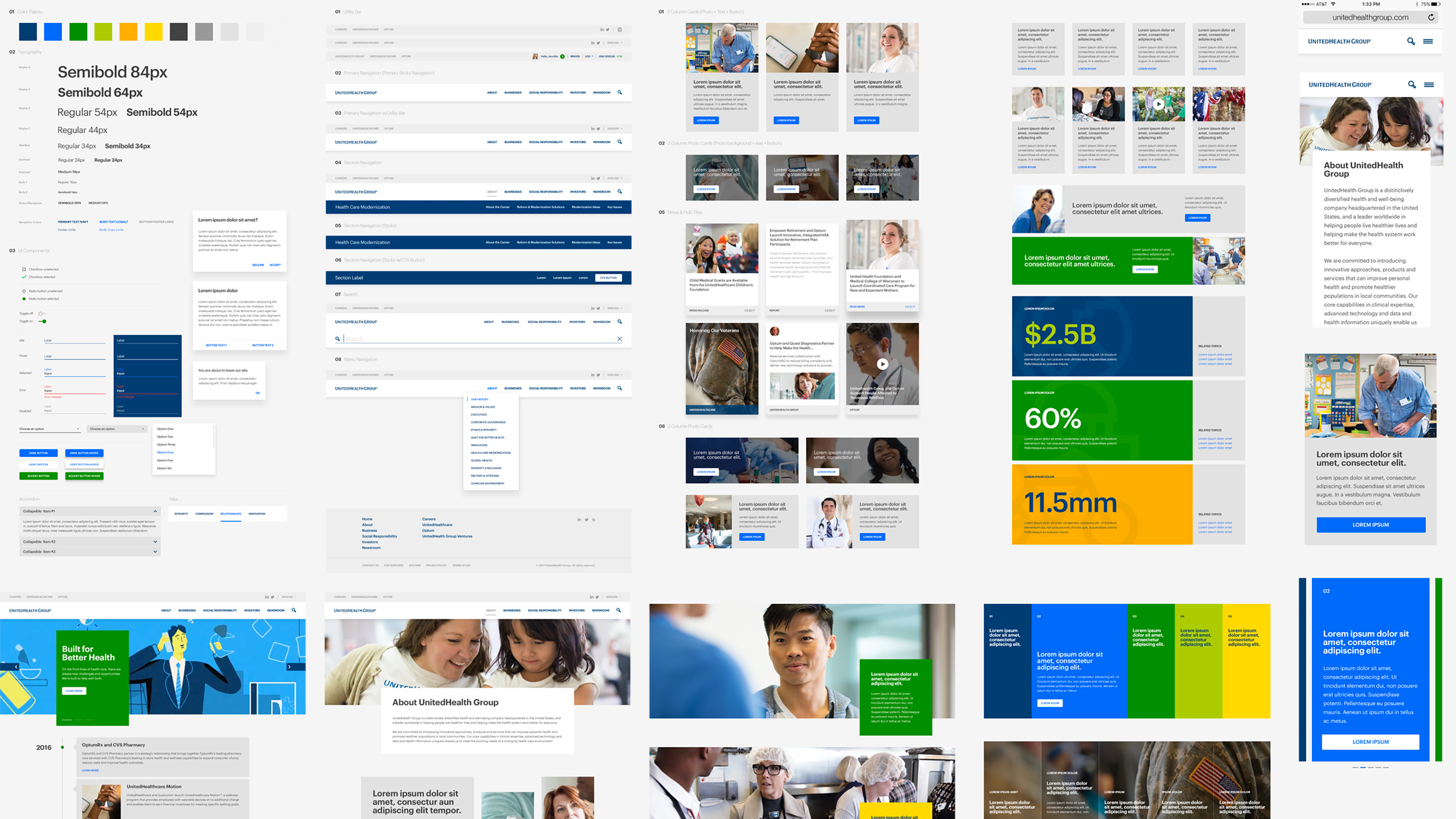 Fig 8.0
DIGITAL DESIGN SYSTEM
We also updated the entire digital design language of the brand. We wanted both offline and online applications to appear as one, so we created a design system that worked cohesively. This meant creating a system that flexed in both mediums and provided solutions that allowed teams to understand how the brand can be applied. We accomplished this by creating a robust component library delivered in code that the enterprise could leverage for all digital properties. This not only assured consistency in design but also efficiency in being able to create new properties quickly.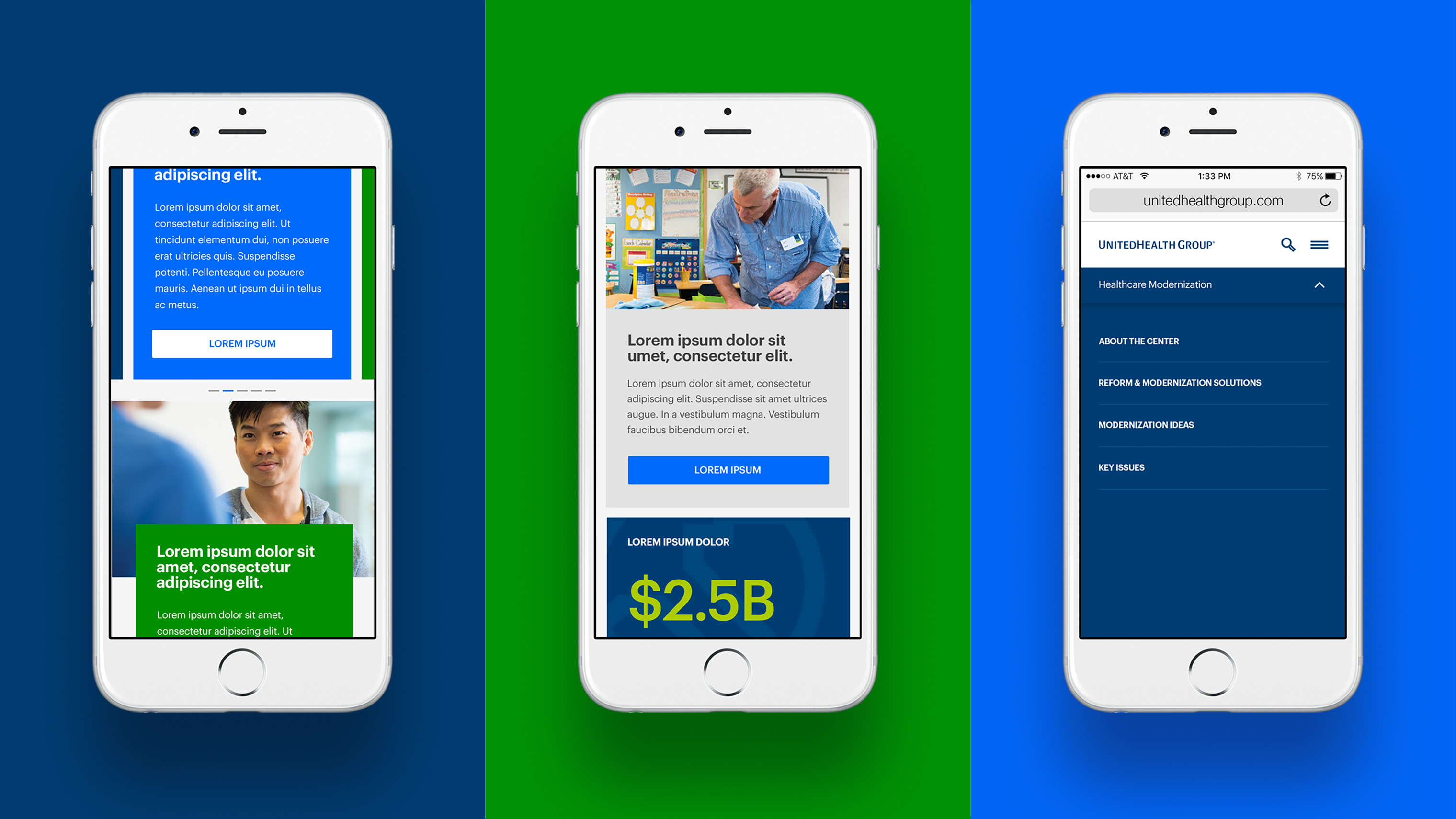 Fig 9.0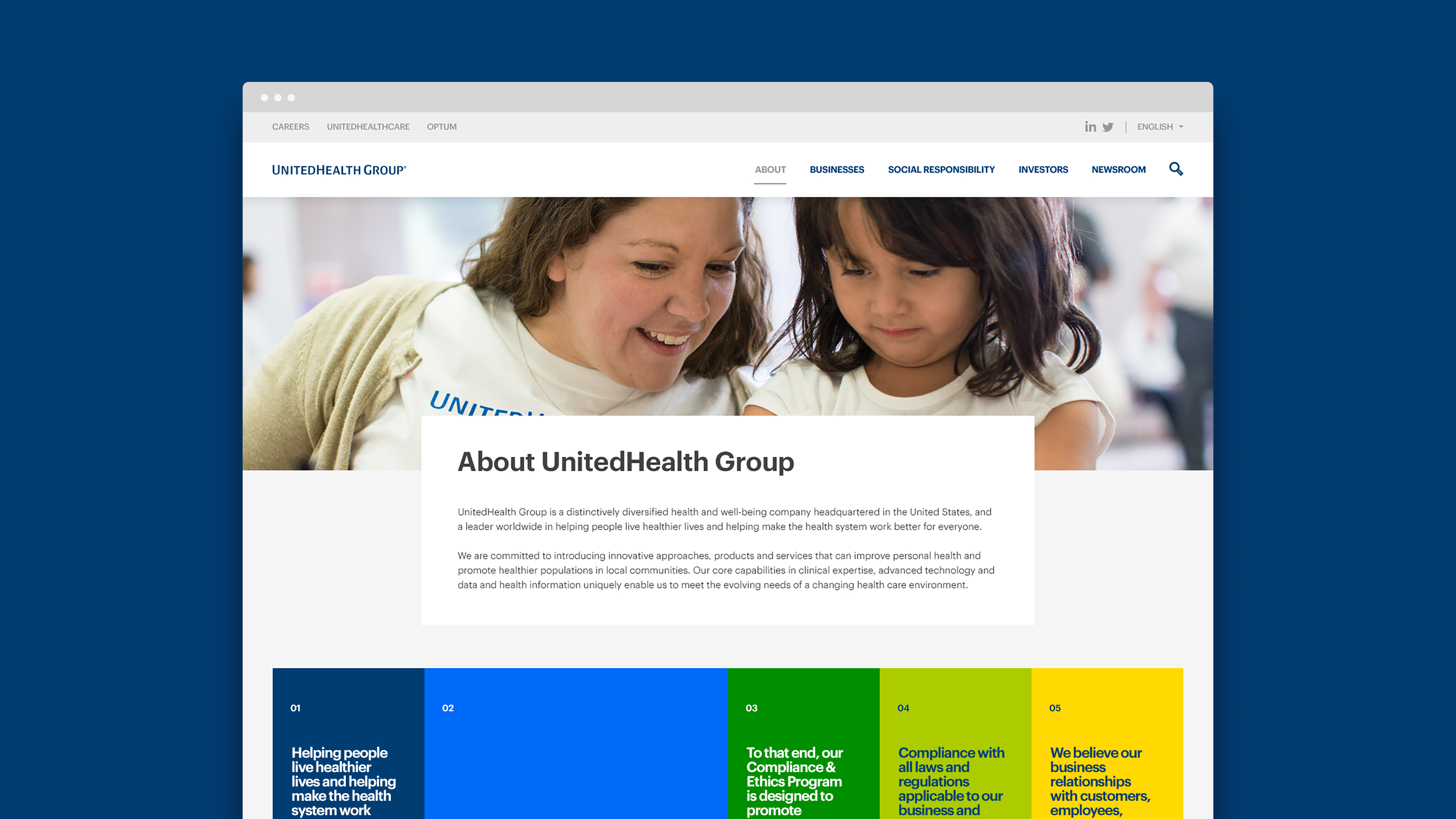 Fig 10.0
Skills
Brand Strategy

Brand Design

Brand Guidelines

Iconography & Illustrations

Photography

Brand Campaign

UI/UX Design

Web Development
Details
Team
Garrick Willhite

Josh Vadnais

Nick Coldagelli (Periscope)

Brandon Alvarado (Periscope)

Nikki Meyers (Periscope)
Client
UnitedHealth Group/Periscope
Project
Brand Refresh, Brand Guidelines and Digital Design System