Northland
is a community & technical college located in northwest Minnesota. We created their new visual identity system and rebrand.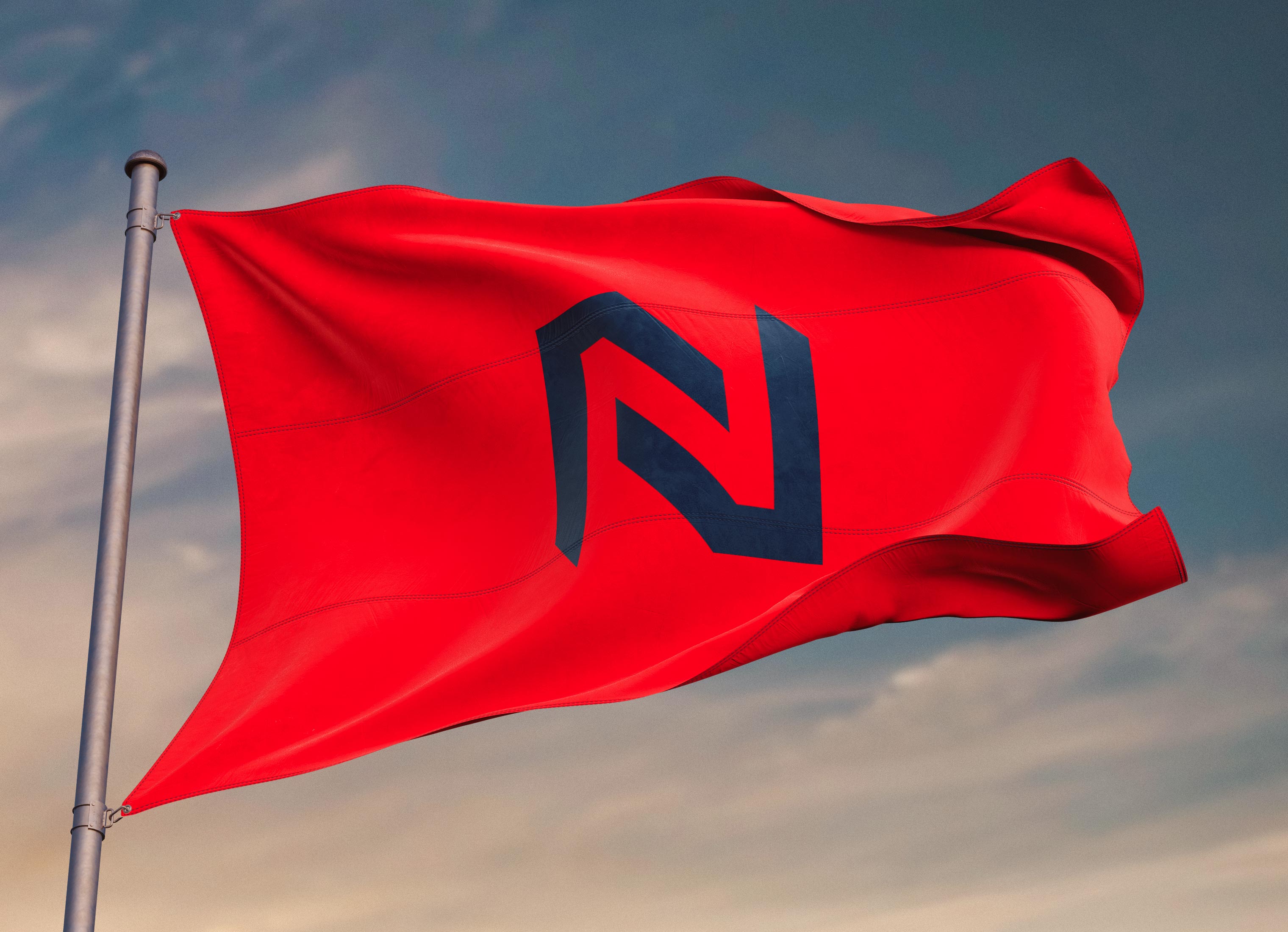 Fig 1.0
ASSIGNMENT
Northland contacted us to rethink their visual identity system. Our approach was to identify current challenges and clearly define areas of opportunity to either evolve the brand or completely reimagine it. The Northland marketing team defined areas of concern with the brand – lack of consistency, lack of guidance with the absence of a style guide and overall no holistic design language.
DISCOVERY & STRATEGY
We conducted surveys, focus groups and held several discovery sessions with students, faculty, community members and alumni to listen to their concerns and insights. The discovery sessions were extremely informative to the current sentiment of the brand elements. Overwhelmingly, what we heard was that people wanted change. With this desire for something more innovative & expressive, we set out to reimagine the brand.

Fig 2.0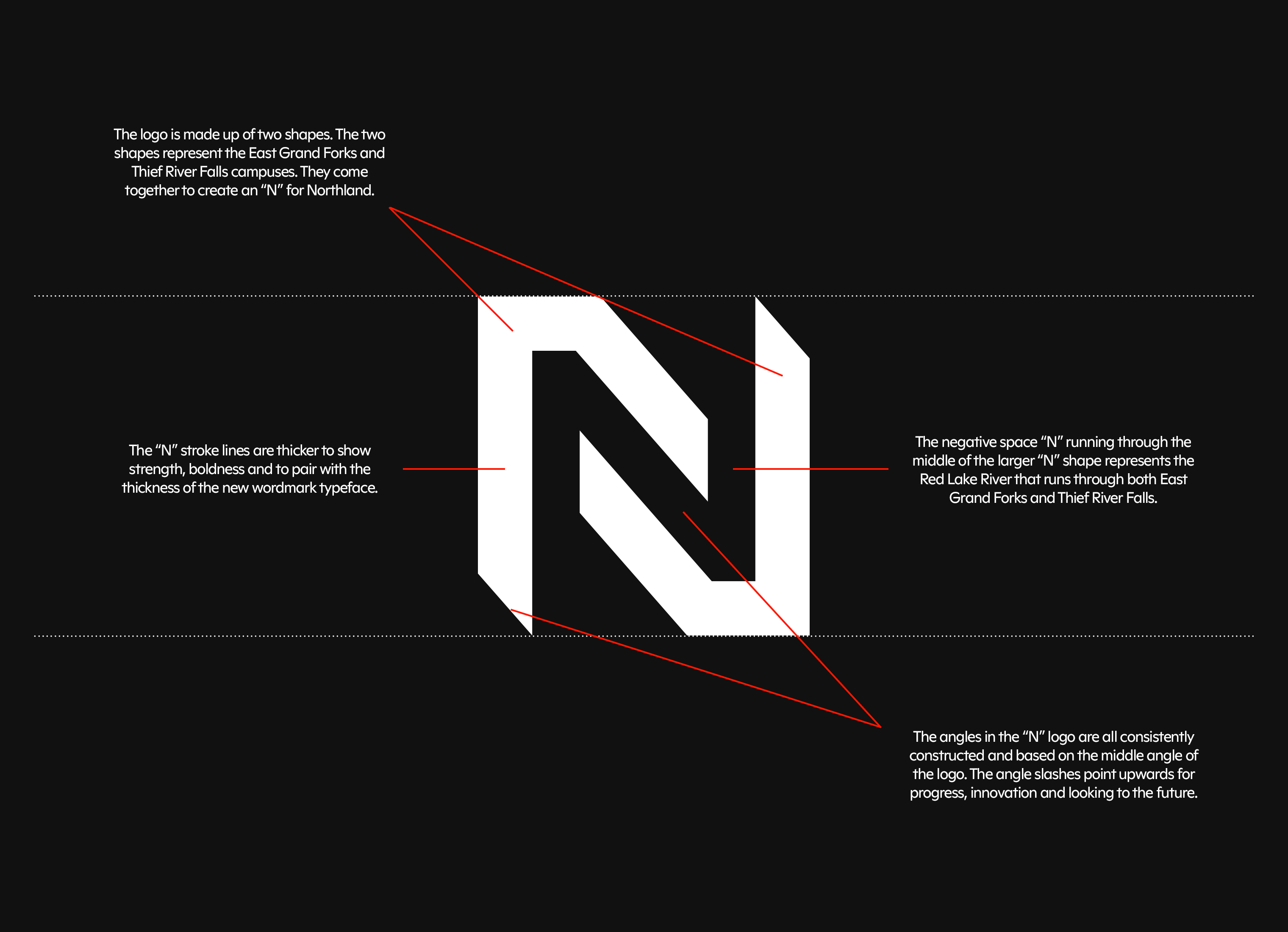 Fig 3.0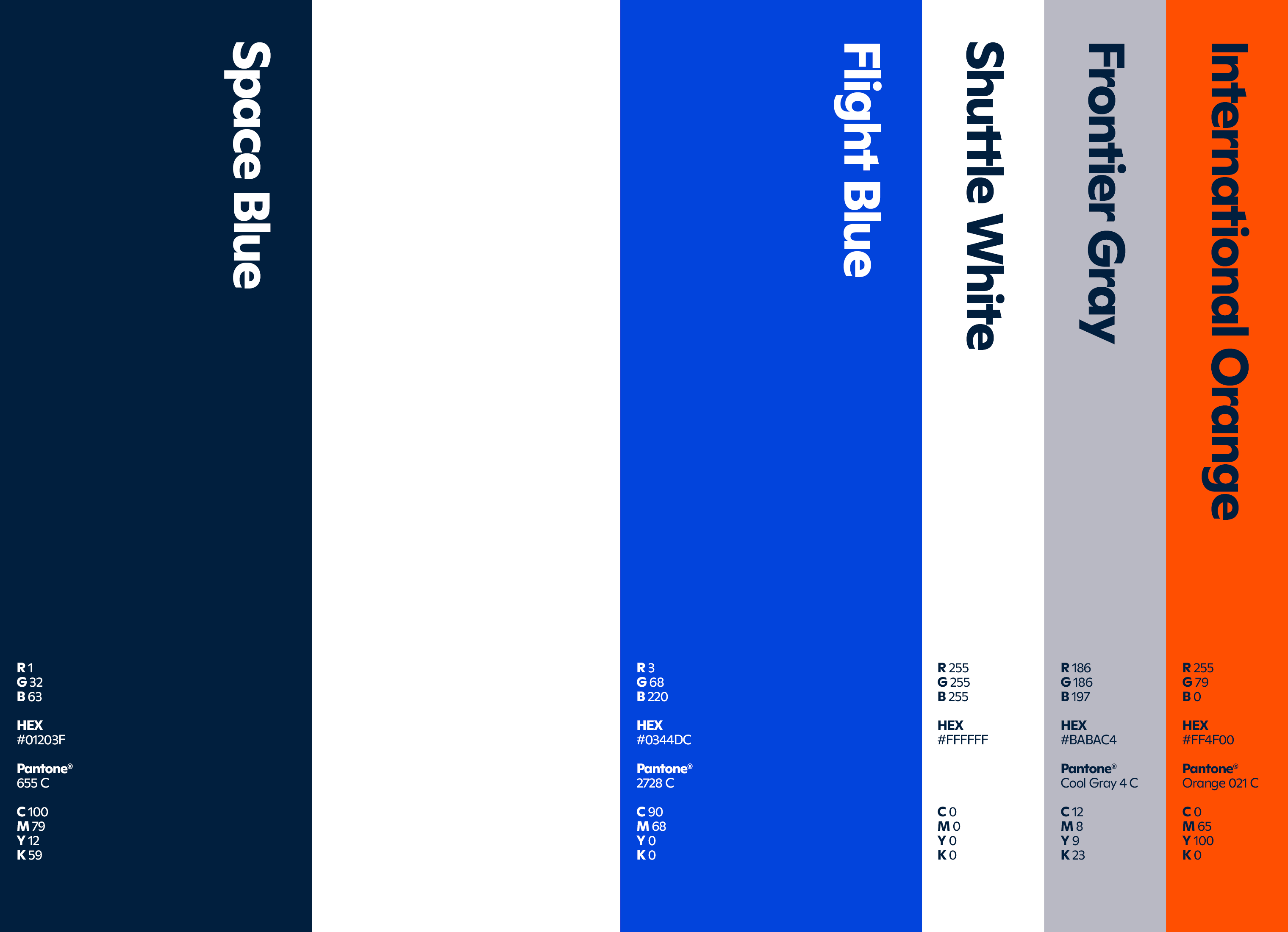 Fig 4.0
PAST MATERIALS
The old brand (FIG. 5.0 see below) had issues with consistency partly due to the fact that there was no existing brand guidelines to help advise agencies, vendor partners and marketing team members. Various typefaces and colors were used and there wasn't a design system to connect the pieces. Our goal was to create a robust set of guidelines and create templates to increase uniformity without sacrificing flexibility.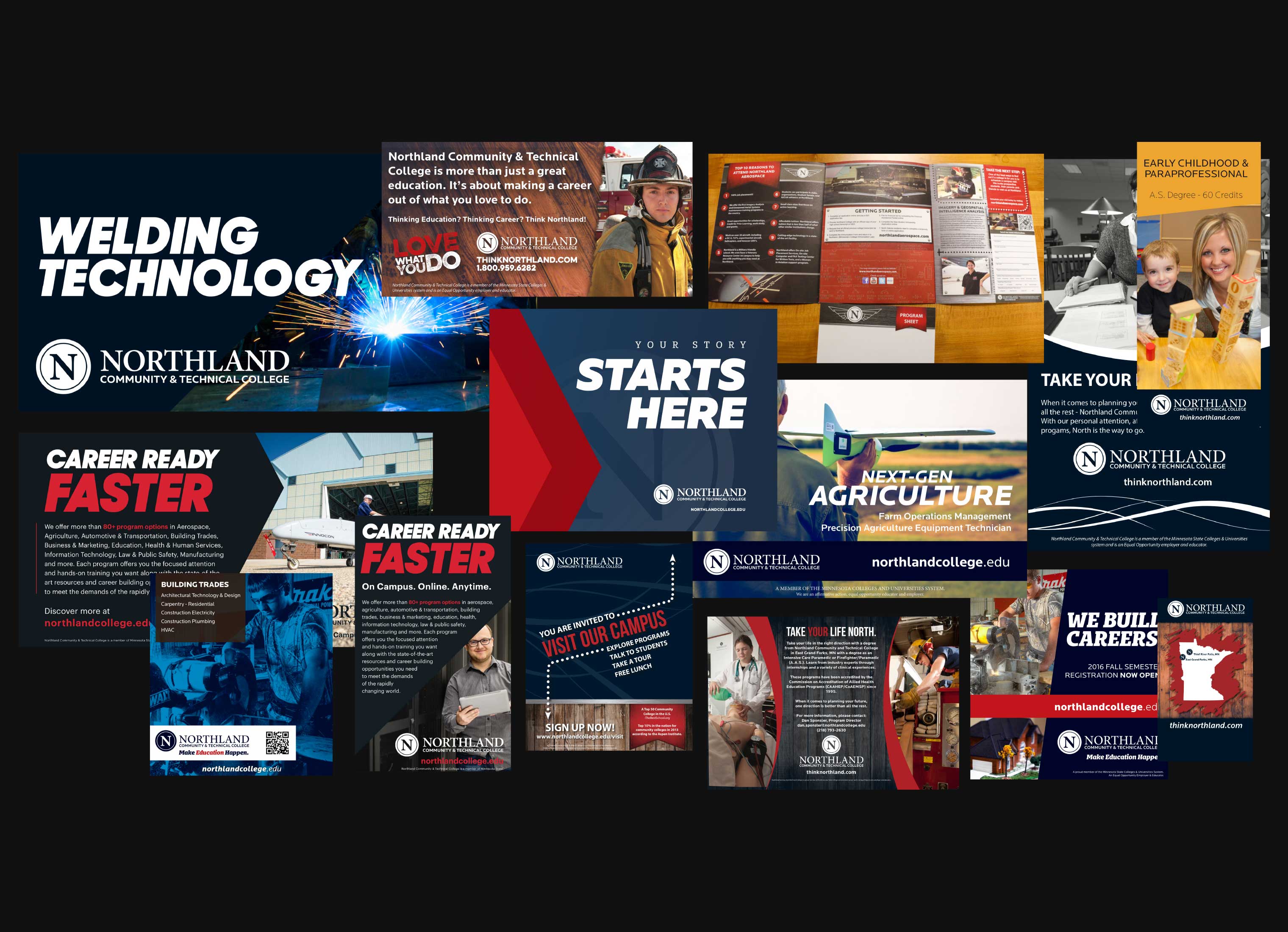 Fig 5.0
GRAPHIC MOTIF
We used a simple triangle based off the letter "N" from the wordmark as the graphic motif for the brand. This created a much needed visual design language to be applied to design applications. The triangle is used in various ways – a pattern on photography, a mask for imagery and expressive color usage.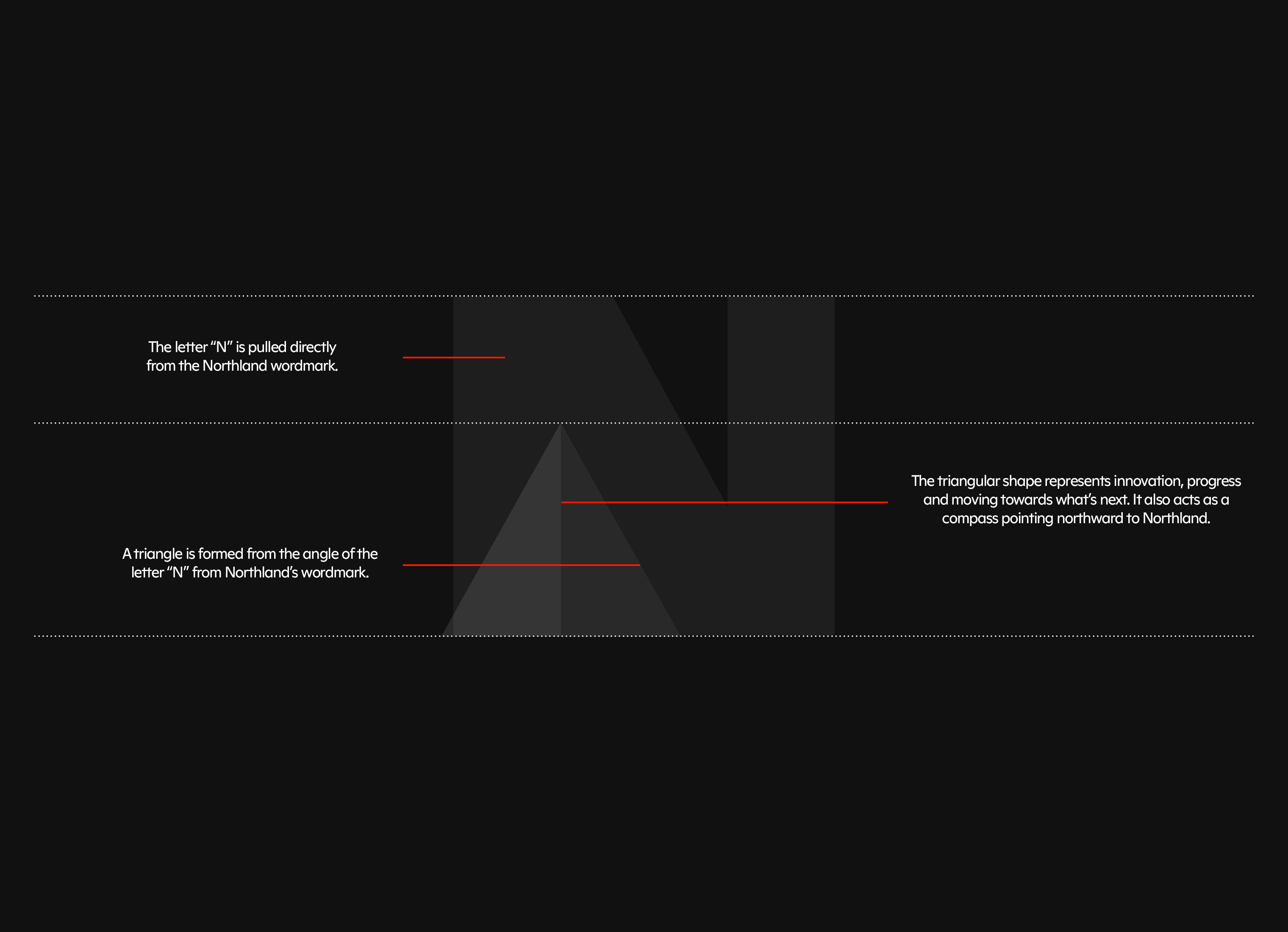 Fig 6.0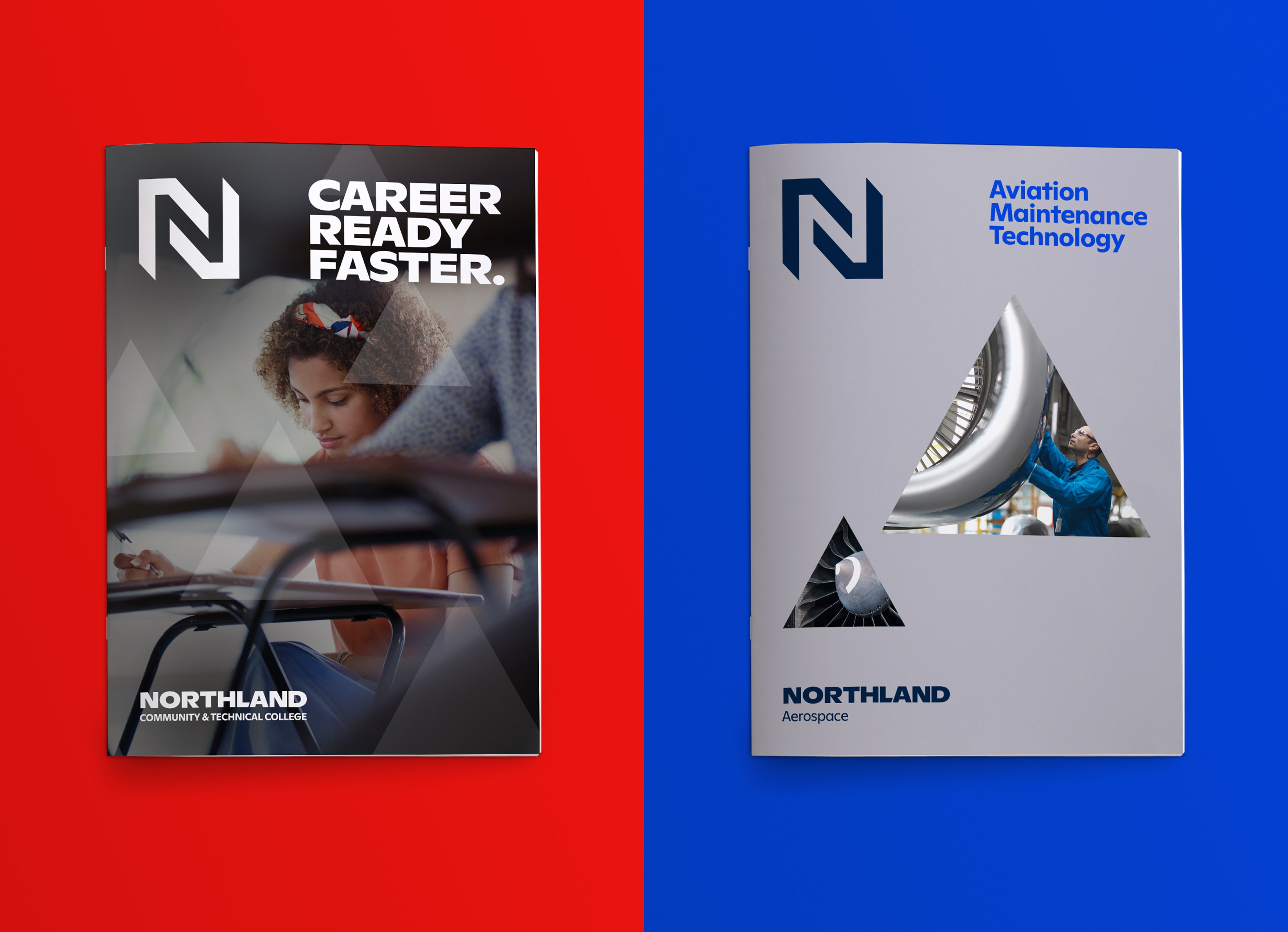 Fig 7.0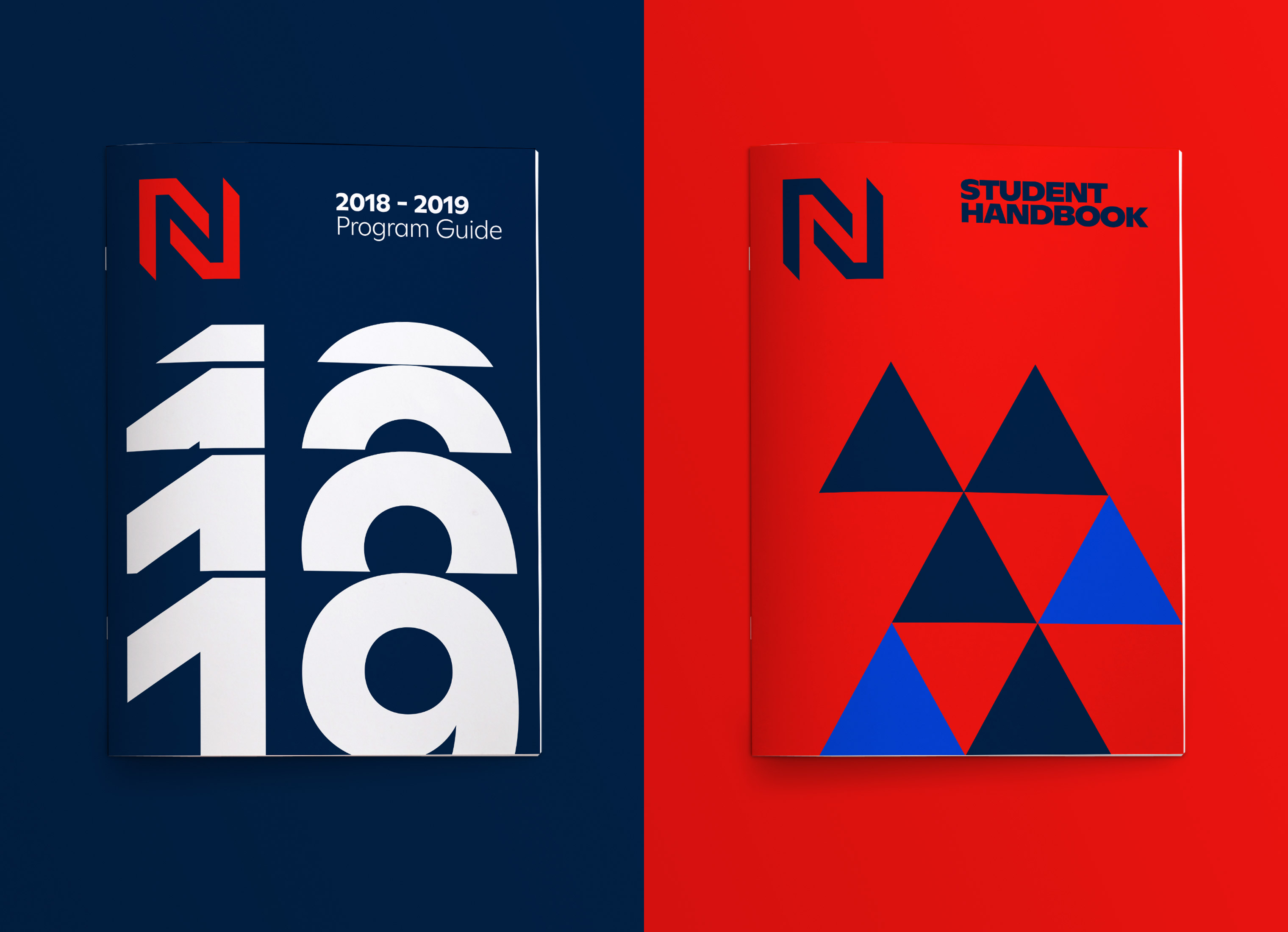 Fig 8.0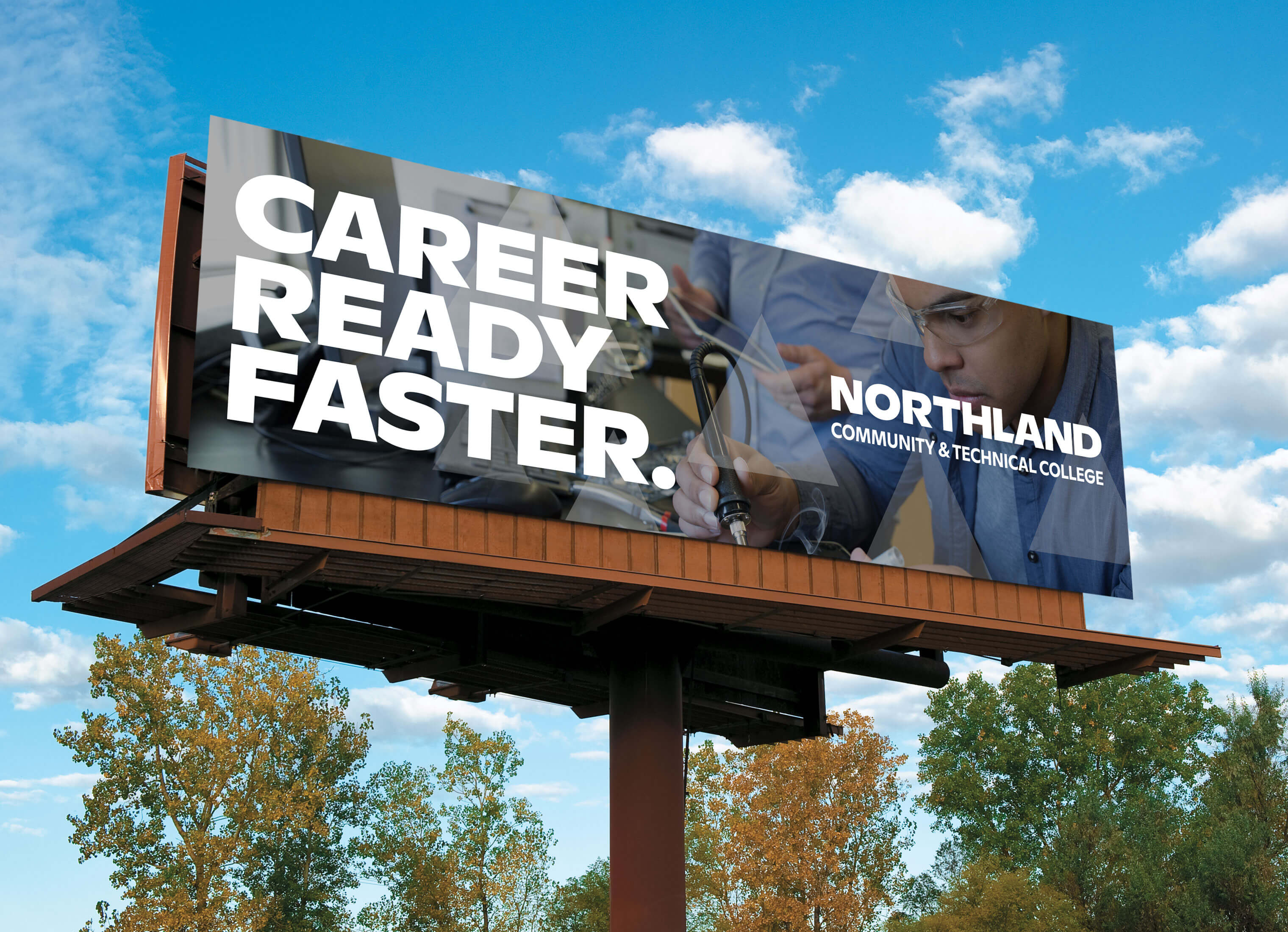 Fig 9.0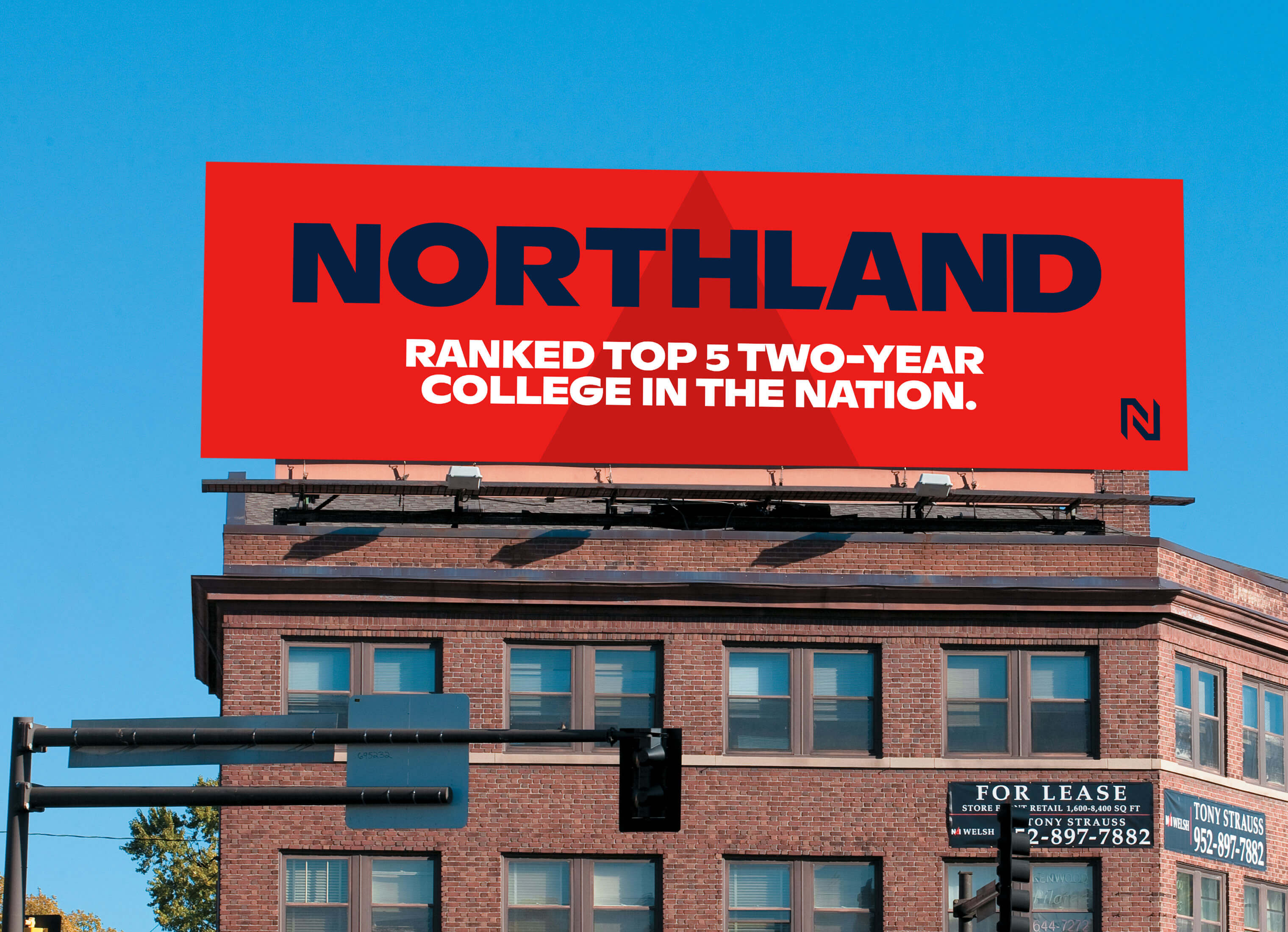 Fig 10.0
Skills
Brand Strategy

Discovery & Research

Identity System Design

Brand Guidelines

Product Design

UI/UX Design

Iconography & Illustration

Brand Launch & Rollout
Details
Team
Garrick Willhite

Bryn Bundlie

Bill Gunter

Nikki Meyers
Client
Northland Community & Technical College
Project
Rebrand & Visual Identity System