Dibs
is an app we created that connects to your Google calendar allowing you to view and book rooms immediately.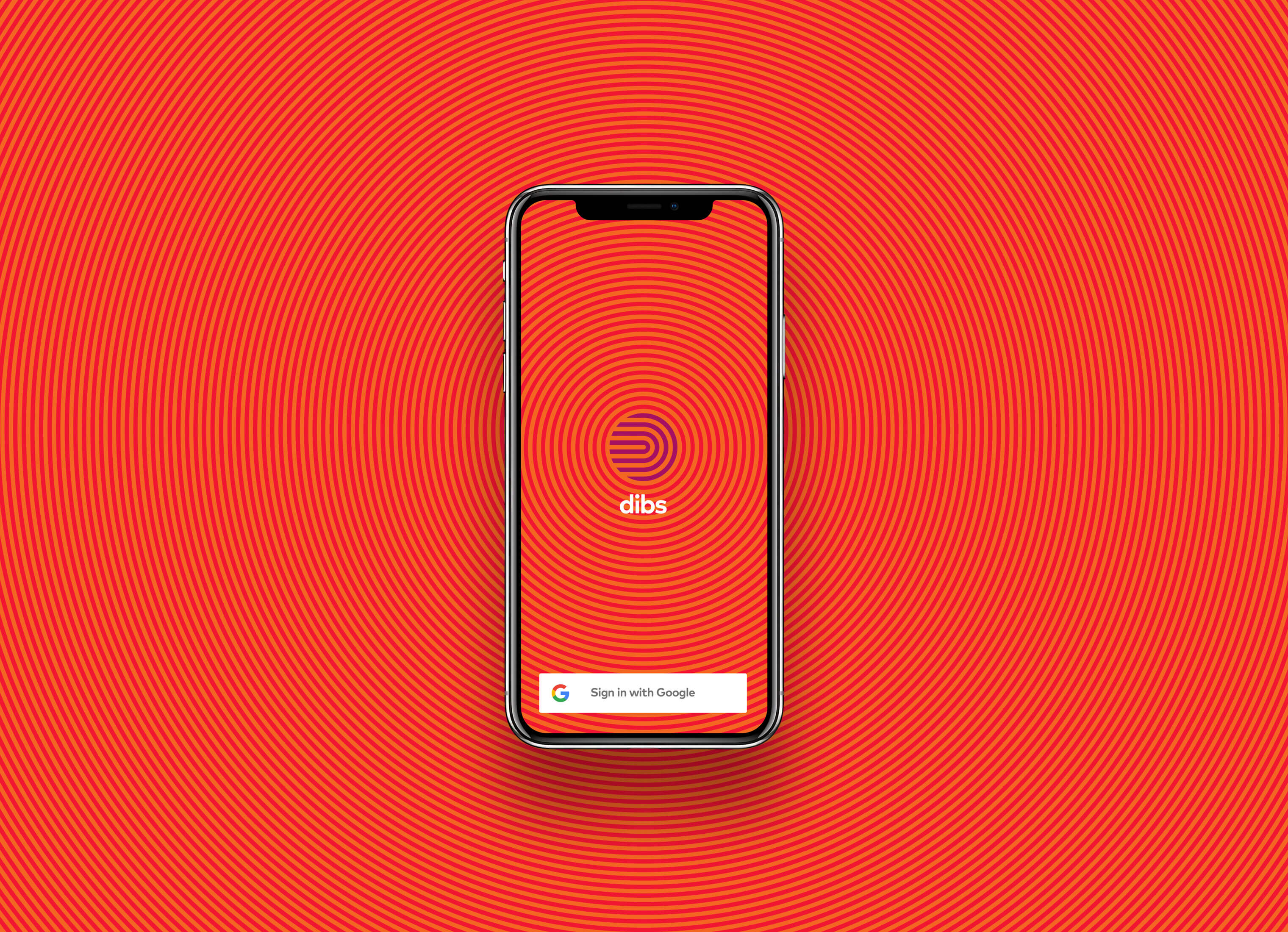 Fig 1.0
BOOK A MEETING
Dibs was created to be a companion app to Google Calendar. We used to work in a large agency with several meeting rooms scattered around the entire building. It was a pain in the ass to try to book meetings because at the time there was no mechanism in Google Calendar to quickly view open rooms and book them. Also our company hadn't invested in meeting room software. So we create this app that connects to Google Calendar and allows users in the quickest and easiest way to immediately view open rooms and book them.
EXTEND MEETING
A user is able to quickly extend the meeting they are currently in by viewing their existing meeting and tap on the "+" button to reveal options for meeting room extension. If your room is booked during the time slot that you would like to extend over, then you are simply redirected back to the home screen to select a new meeting and room.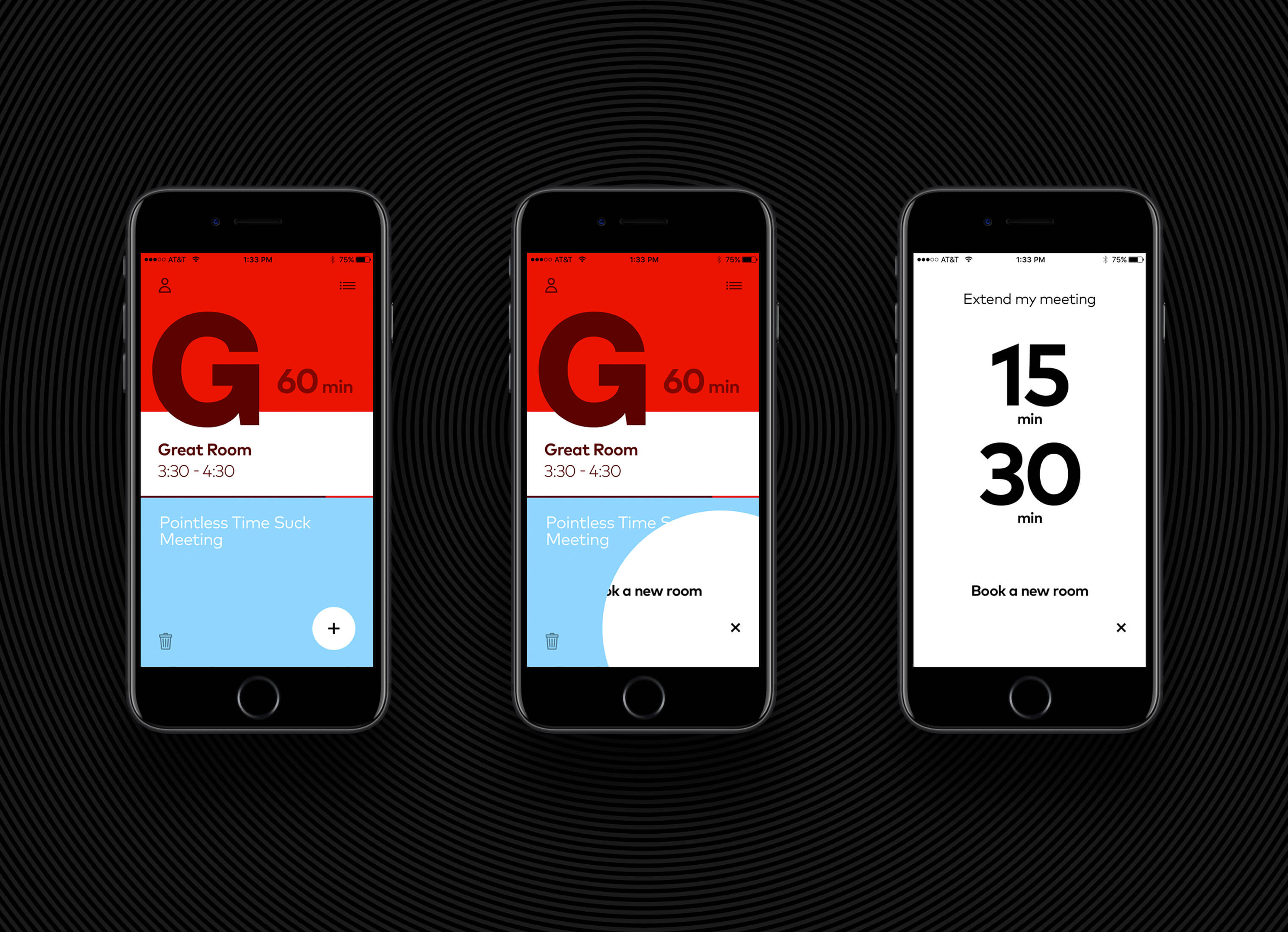 Fig 2.0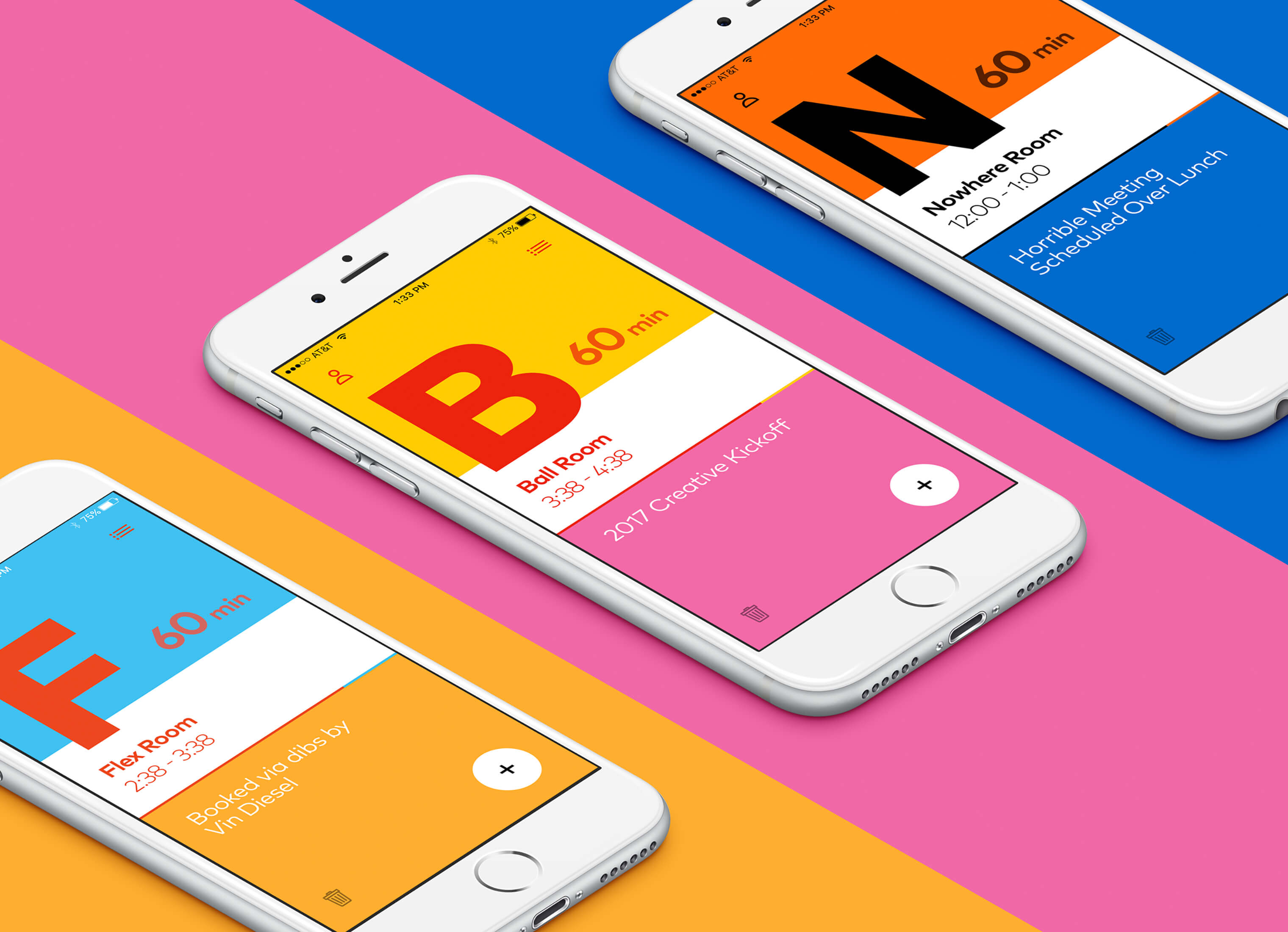 Fig 3.0
DESIGN APPROACH
We wanted to each room label to look different to make it easier for users to identify rooms eventually by color rather than just name. This was also a fun way to colorize the rooms and make the app experience more delightful. Now while you're sitting in the time suck of a worthless meeting, you can enjoy gazing into the app and feel your soul leave your body.
Skills
Strategy

Identity Design

UI/UX Design

Web Development

App Development

Arriving on Time

Precise Room Locating

Booking That Worthless Meeting Quickly
Details
Team
Garrick Willhite

Josh Vadnais

James Neuman

Eric Drommerhausen

Thom Kordonowy