Cargill ProPricing
is a service that helps farmers sell their grains via ProPricing's representitives using global market insights.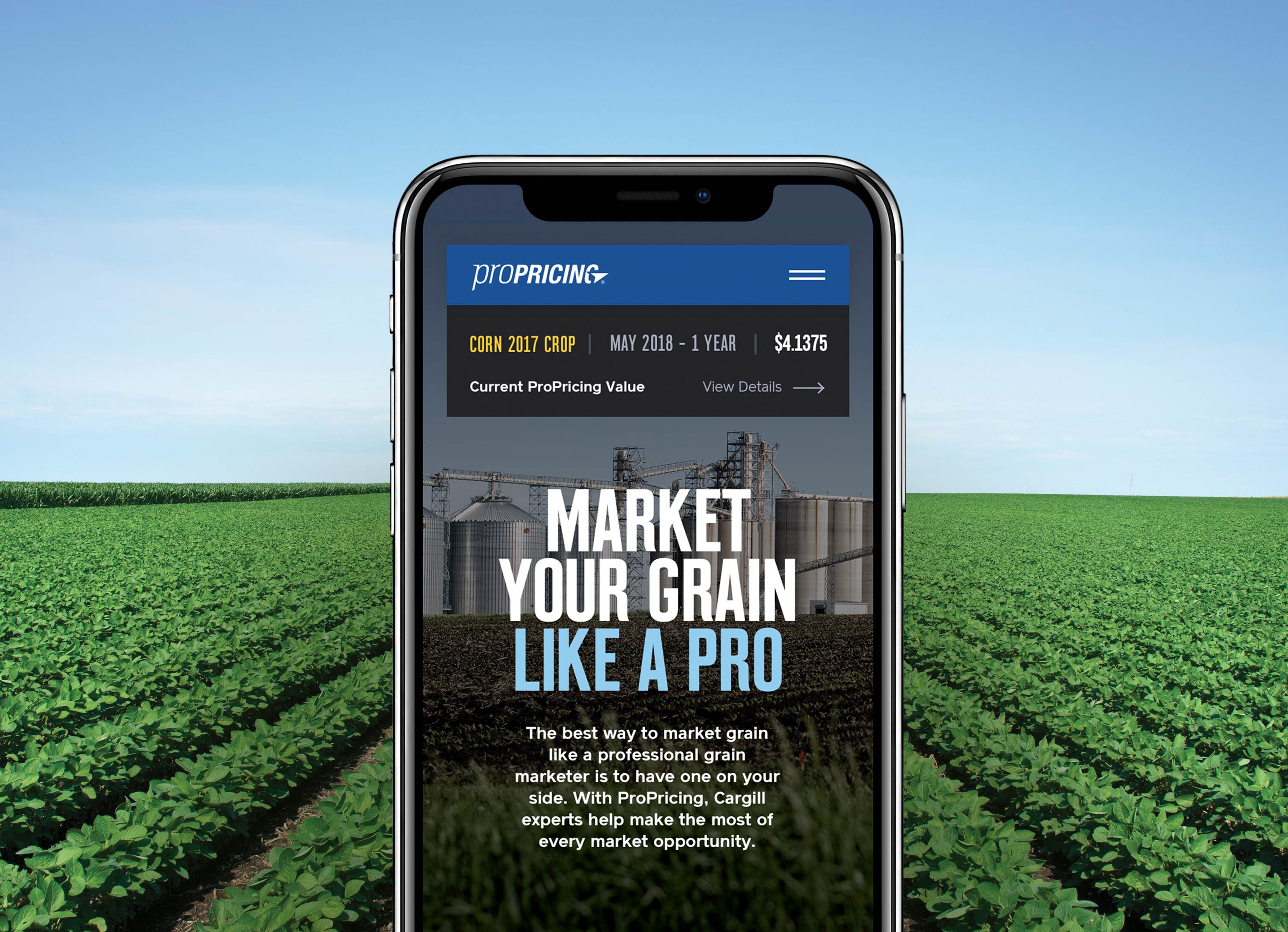 Fig 1.0
CARGILL PROPRICING
ProPricing is a service that helps farmers market their grains by leveraging Cargill trader's insights and experience. ProPricing uses the concept of managed contracts and trades crop yields in a global market. We helped design a new website experience to help tell the ProPricing story and drive farmer's to contact a sales rep.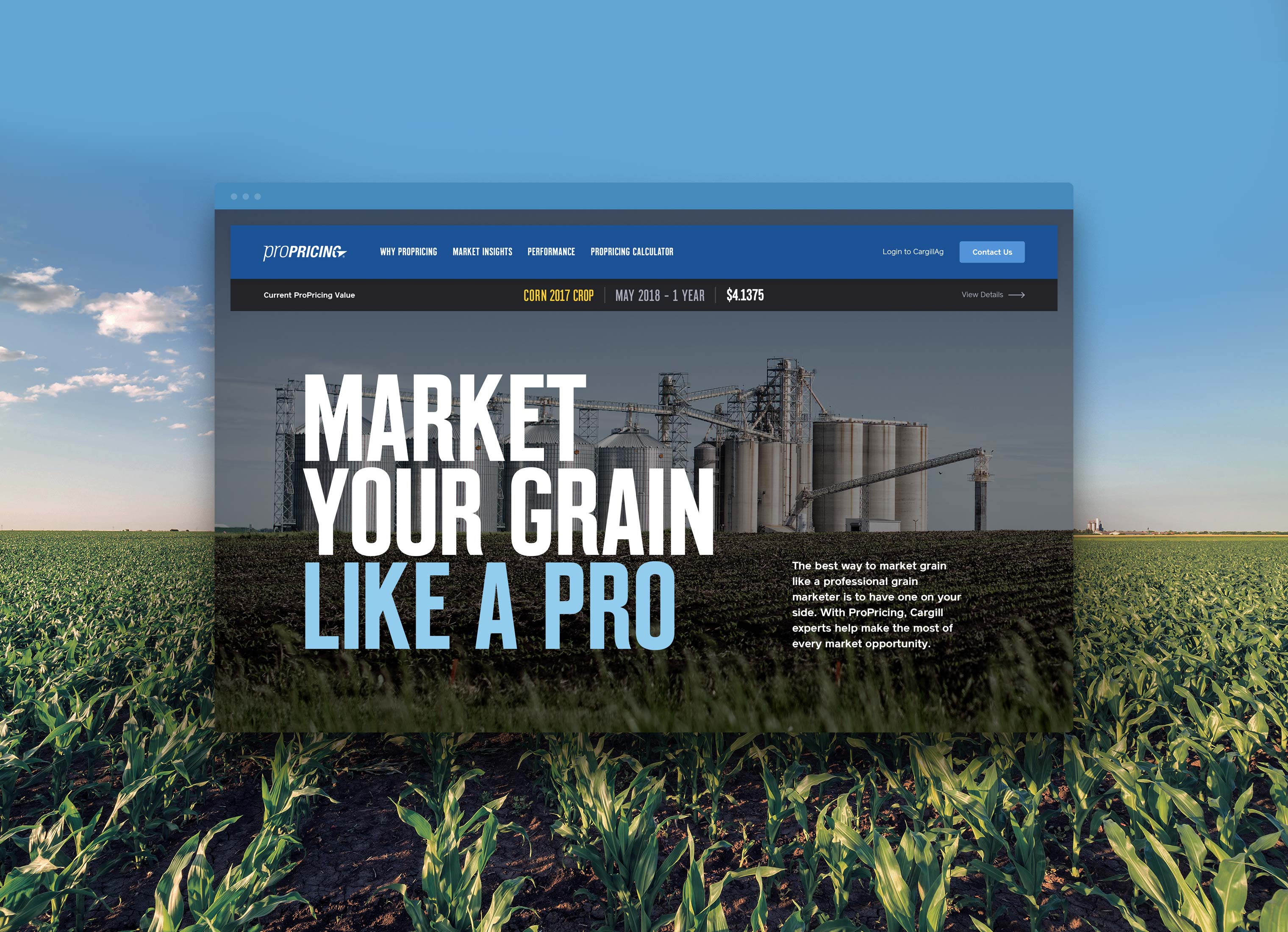 Fig 2.0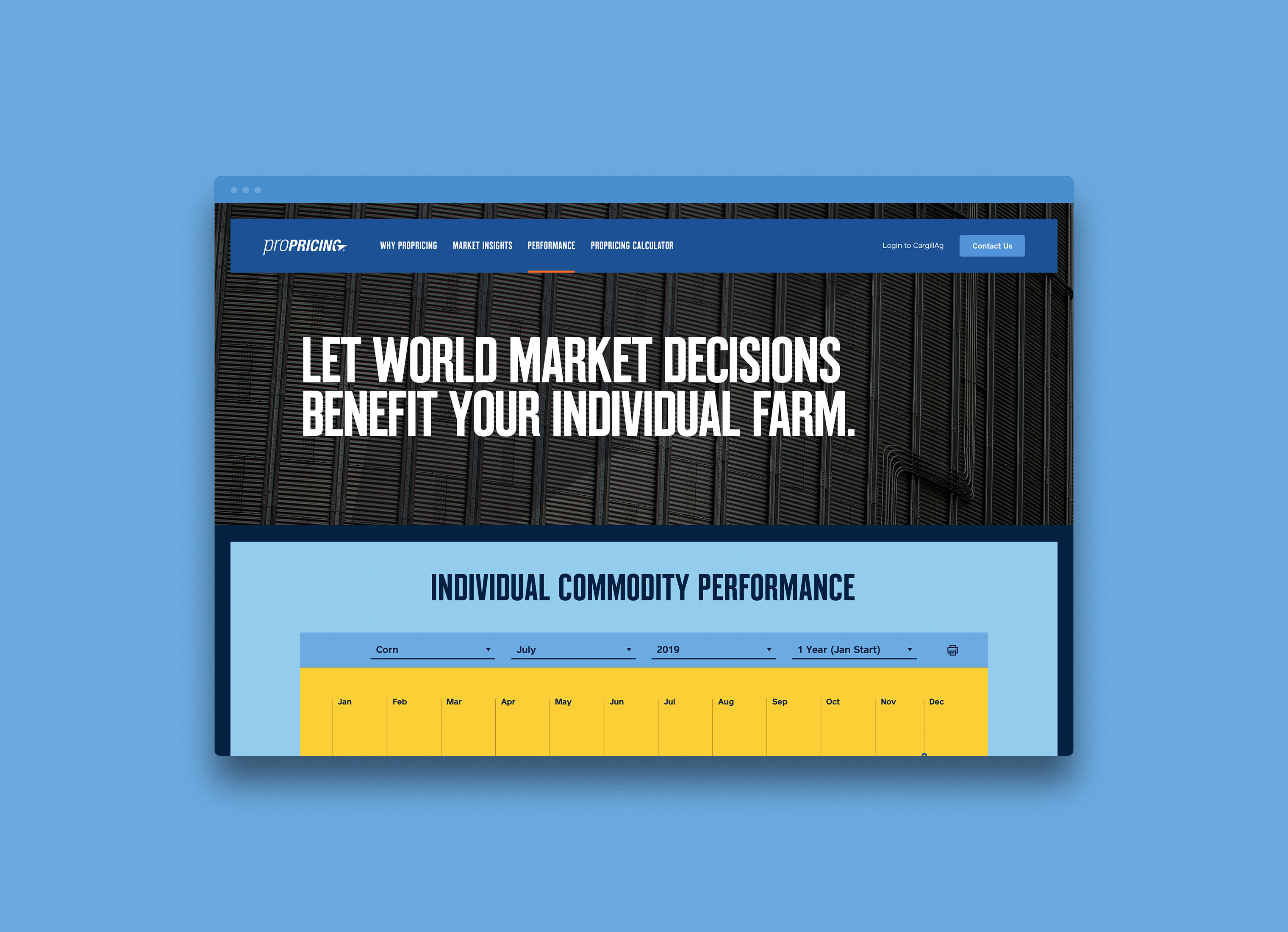 Fig 3.0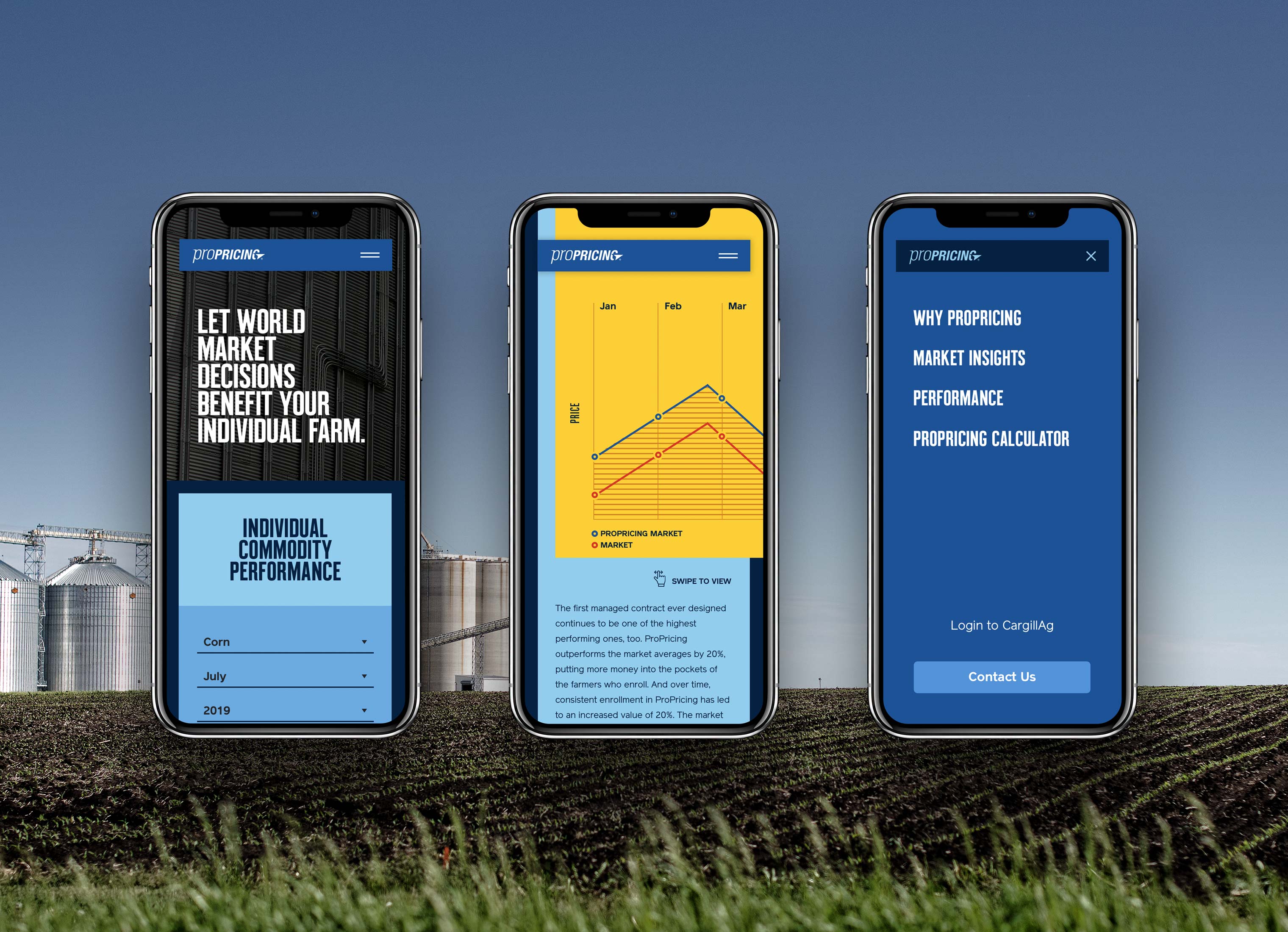 Fig 4.0
CALCULATOR
An online tool was created to show users the benefits of using Cargill's ProPricing. A user is asked to enter their zip code, crop, contract year, crop production and storage to generate a proposed market selling price plan suited for their desires. This tool acts as a lead gen tool and drives users to contact a local rep.
Fig 5.0
COLOR PALETTE
The existing ProPricing color palette was showing some age and needed a slight refresh. The first step was to categorize the color palette into two groups. The primary color palette is comprised of three key brand colors. The primary color palette is pulled from the changing colors in the sky – dusk, day and sunset.
The secondary color palette was used for utility and content specific applications. Pulling colors from the natural world, you can see specific colors tied to commodities. This color system allows to color code charts and other content specific to the various commodities that Cargill ProPricing trades.
TYPOGRAPHY
In addition to updating the color palette, we updated the brand typography as well. ProPricing was using Trade Gothic Condensed, but the default character kerning was problematic. Additionally, Trade Gothic Condensed has legibility issues as body copy. To replace Trade Gothic, we added two new typefaces both from type foundry – Colophon. Montefiore is used as the default headline and personality typeface. Reader is used mostly as the content typeface because of it's great legibility.
Skills
Brand Strategy

Brand Design

Art Direction

UI/UX Design

Prototyping

Style Guide

Product Strategy

Tractor Driving
Details
Team
Garrick Willhite

Walt Burns (broadhead)

Ryan Payne (broadhead)
Client
Cargill ProPricing / broadhead
Project
ProPricing Website & Brand Refresh