Blue Cross and Blue Shield of MN
is one of the leading health insurance providers in MN. We helped create their campaign & design system.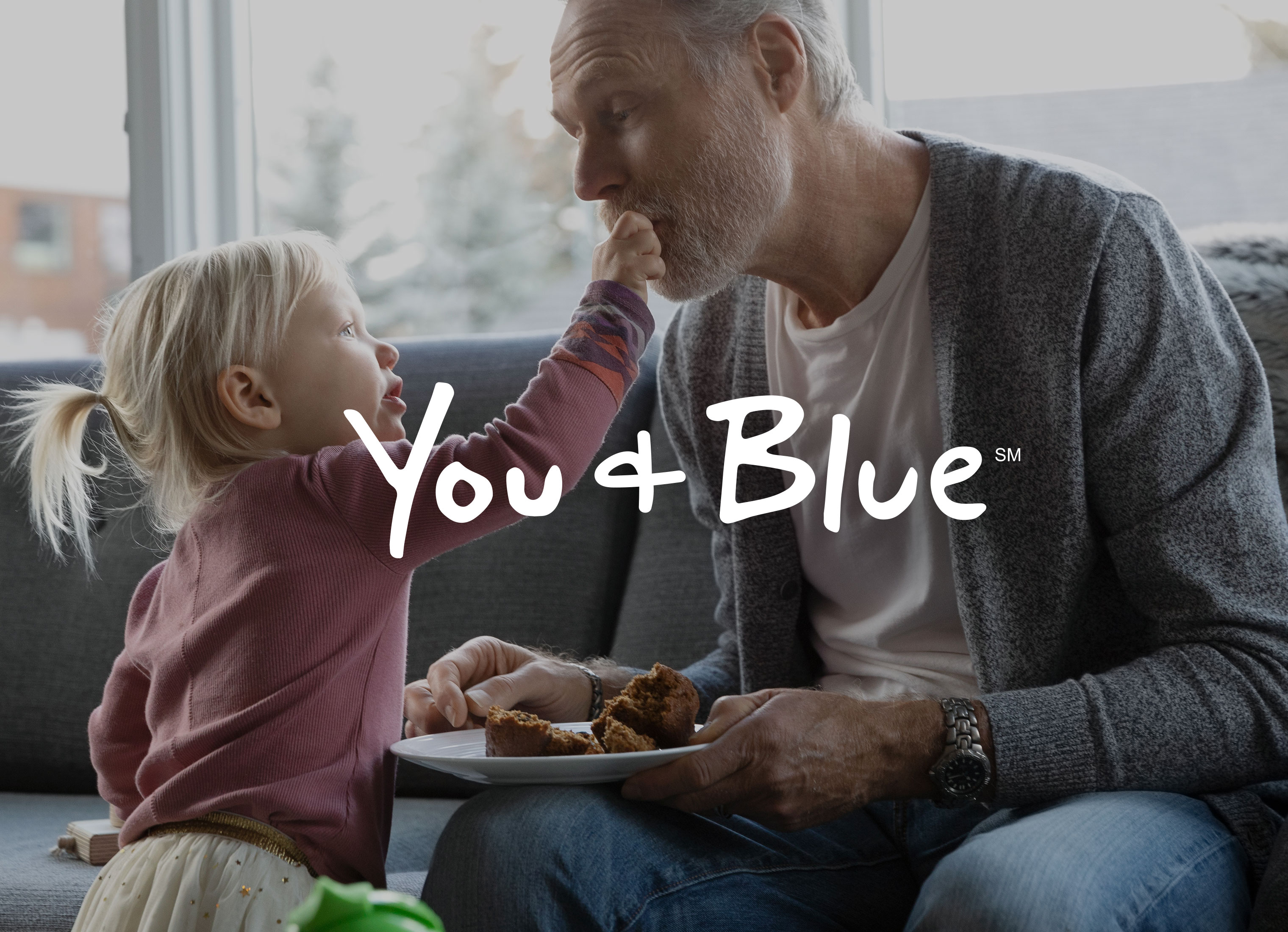 Fig 1.0
ASSIGNMENT
We partnered with Blue Cross and Blue Shield of Minnesota to create a new campaign for their Medicare audience. The client wanted to reimagine their existing "You + Blue" campaign. This meant redefining the messaging and also creating a cohesive visual language that was unique to the campaign but didn't break current overarching BlueCross and BlueShield brand standards.
OUR APPROACH
From a design and art direction standpoint, we needed to fine tune the brand elements and create a new design language. We updated the "You + Blue" tagline mark to look more authentically written. We added some vibrancy to the secondary "blues" color palette and removed the use of tertiary colors that created a rainbow effect. Instead of using all weights of the brand typeface Univers, we selected 67 Bold Condensed to the be the primary campaign typeface.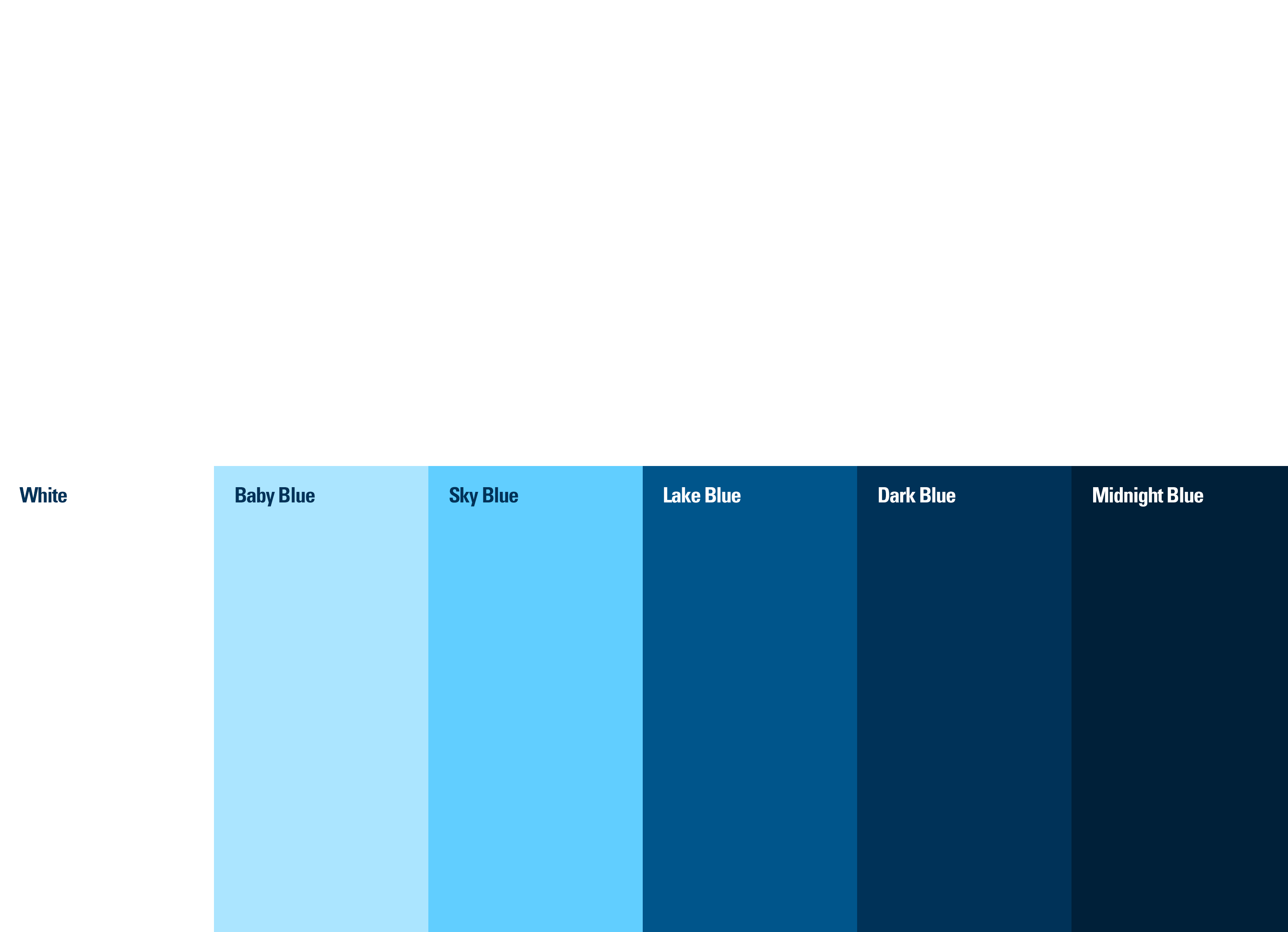 Fig 3.0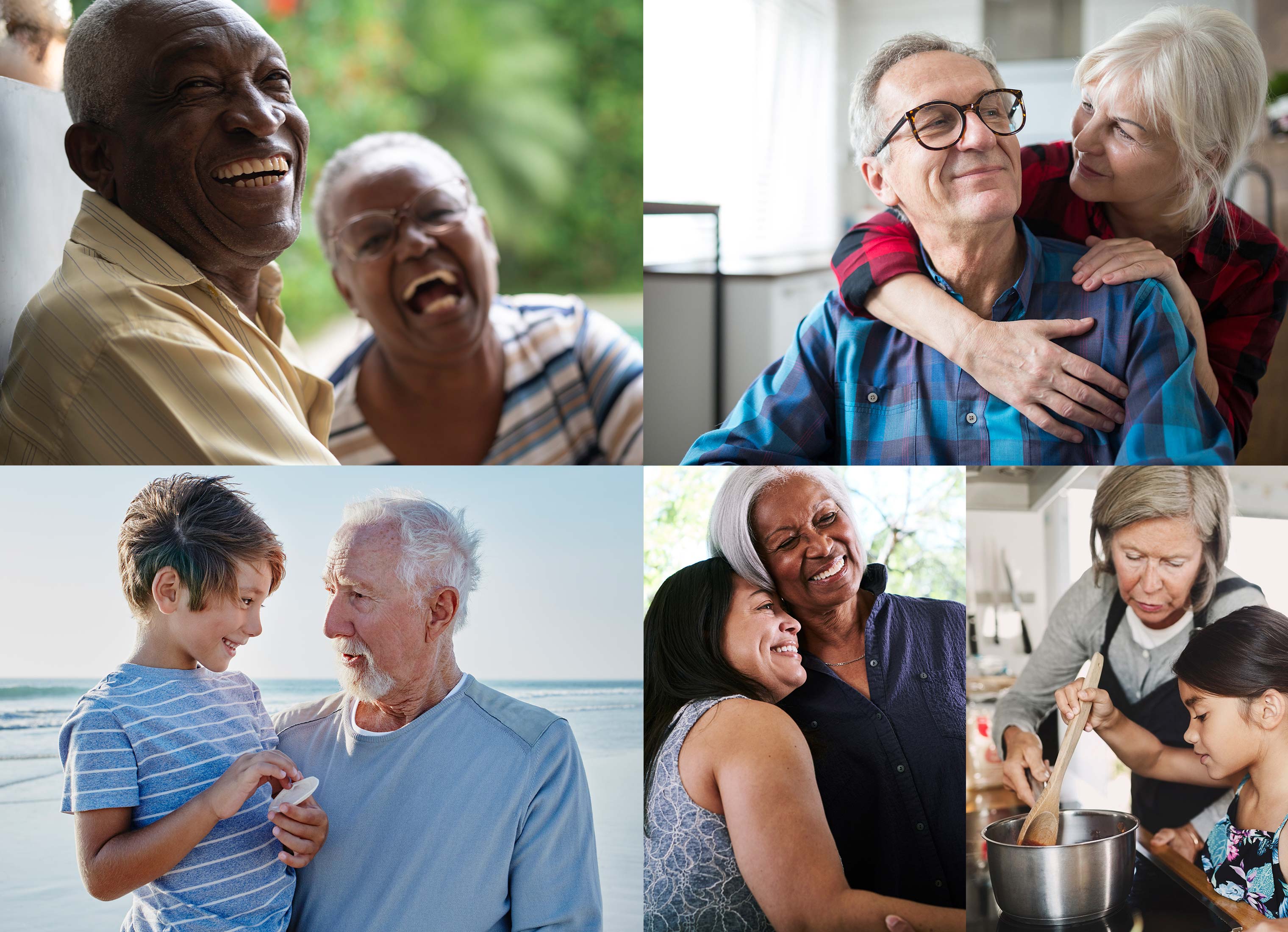 Fig 5.0
DESIGN LANGUAGE
We created a design language that is derivative of the "blue cross" element of their logo (FIG. 6.0). The zoomed in cross shape acts as a framing device for photography that creates a visual metaphor for "You + Blue". We created several different orientations of the framing/cross motif to maximize flexibility with the various marketing applications.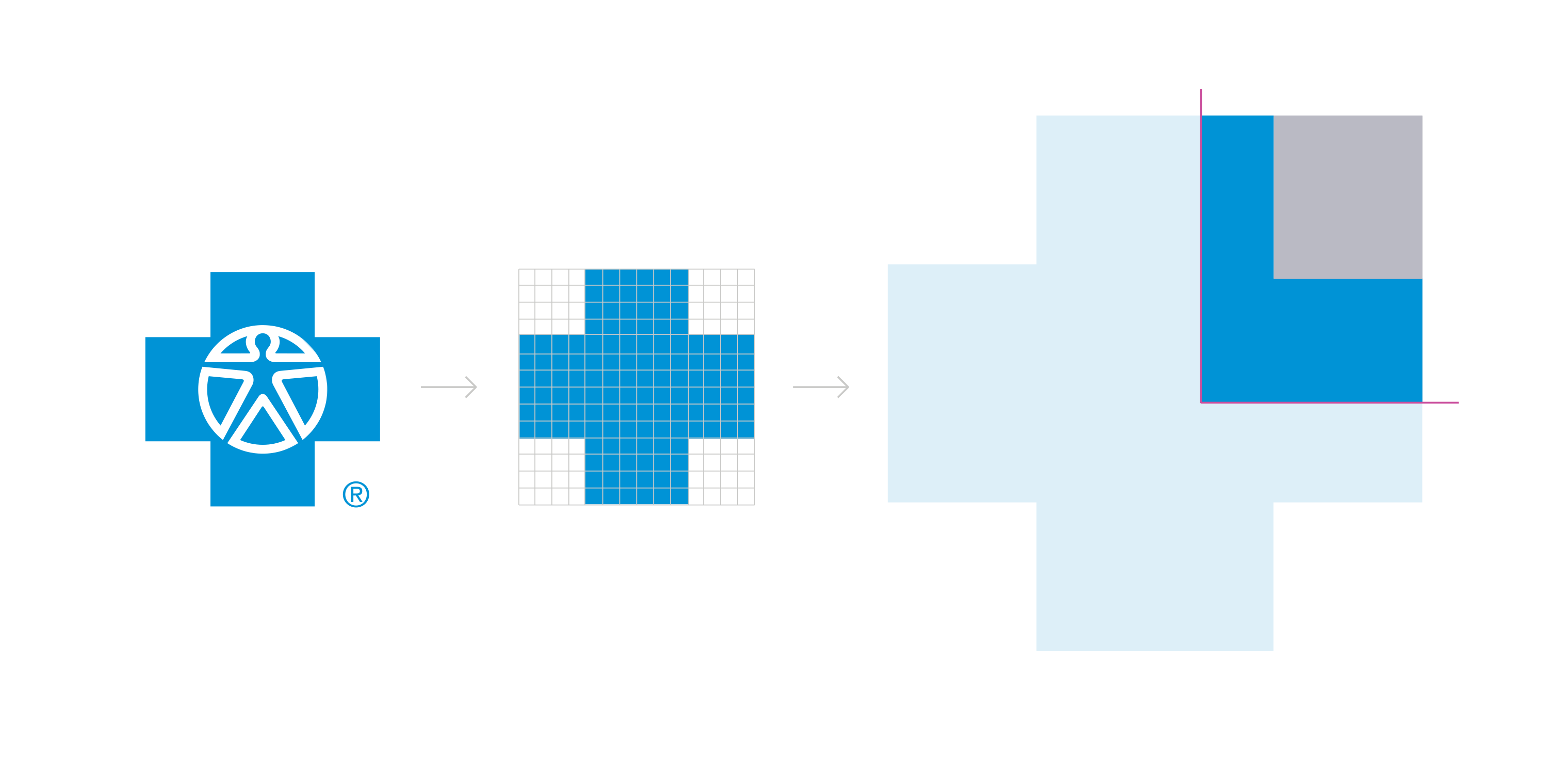 Fig 6.0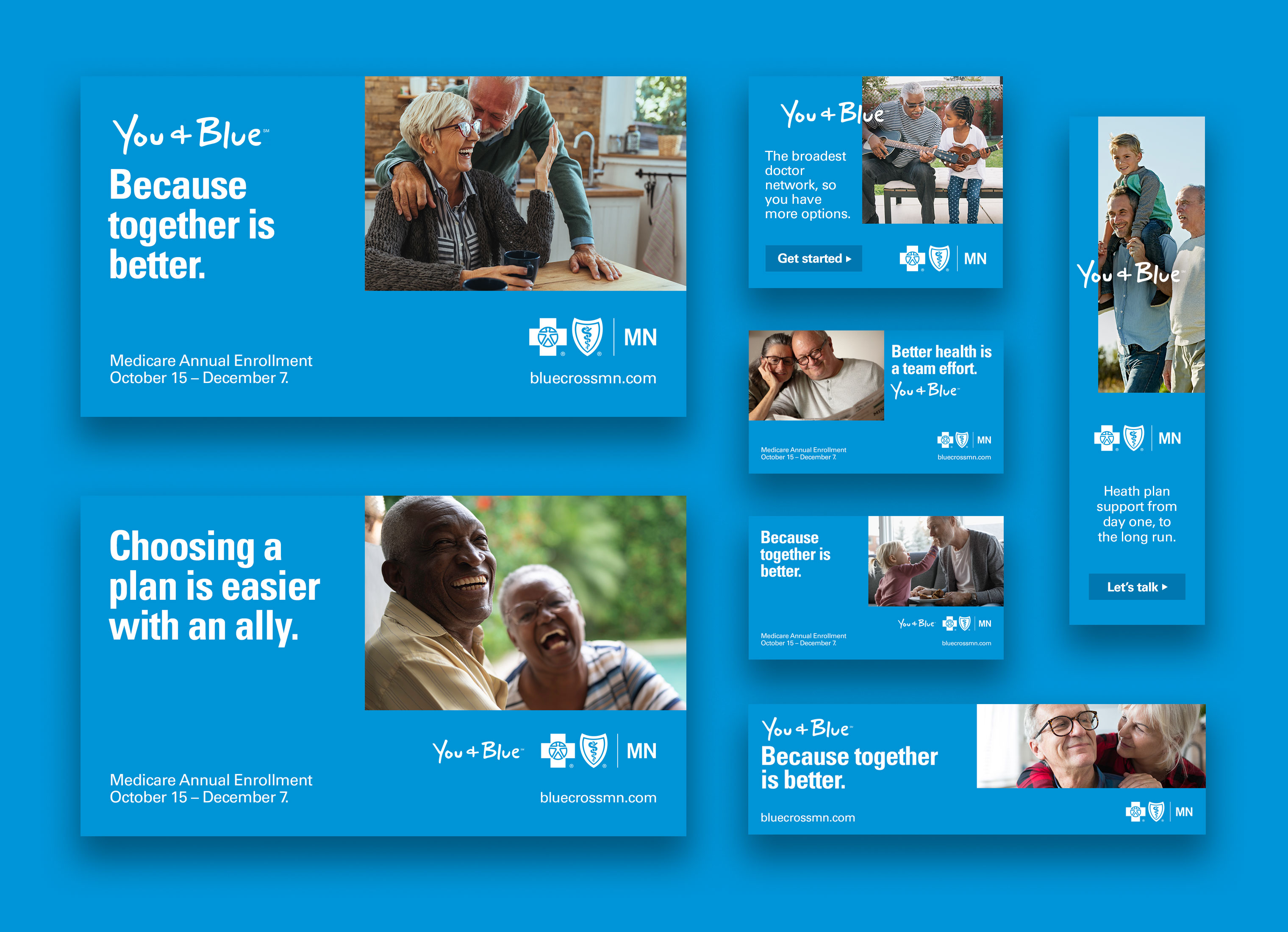 Fig 7.0
Skills
Brand Strategy

Brand Design

Visual Identity

Iconography

Art Direction

Style Guide

Campaign Development

Design Production
Details
Team
Garrick Willhite

Patrick Clifford (Yamamoto)

Vincent Koci (Yamamoto)

Sarah Koster (Yamamoto)
Client
Blue Cross and Blue Shield of MN/Yamamoto
Project
You & Blue Campaign & Brand Design Language